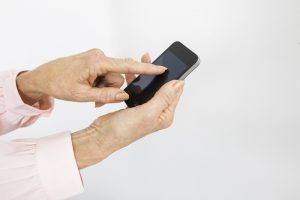 Using a web browser with your iPhone (Safari specifically) is one of the devices most useful features. As you surely know already, a web browser offers a whole lot of things to do. You can do research, watch videos, play games, and even talk to people from across the world by only using a web browser.
Because of this, it's only natural to stumble on the occasional funny article or video once in a while. You read or watch it on one night, laugh, and then you forget about it. The next day, your high school buddy shows up at your front door for an afternoon of relaxation.
You remembered the funny video and you want to show it to him but alas, you can't find it on your web browser! You search through the history for minutes and minutes and minutes but to no avail. It's lost in the dark abyss of your browser's history.
What to do
That's quite a scary scenario, isn't it? It's definitely not as scary as a horror movie but you get the point. Losing track of memorable content you find on the internet is a frustrating thing. Trust us, we've been there. The great thing, however, is that there's a solution! It's called Bookmarks.
Bookmarks and Favorites
You know how bookmarks are used for books? They're used so you remember the exact page you left off right? Well, bookmarks for Safari are basically the same thing. By bookmarking a page, you save it into a tab so you can easily access it later and show it off to your friends and family! How do you do it you ask? You'll be glad to know that it's so easy that after reading this article, you'll want to bookmark it too!
Before we show you how to bookmark web pages, we'll brief you shortly on Favorites. Bookmarks and Favorites are similar to each other but have a small difference worth nothing. Bookmarks cover the entirety of all bookmarks while Favorites only stores bookmarks you listed as your favorites. Essentially, Favorites is a folder inside Bookmarks. You can also create custom folders to your liking if the Favorites folder isn't enough for you.
Let's Begin
To start bookmarking all you really need to do is open Safari and go to the webpage you wish to bookmark. Once you're there, simply tap the Share icon on the lower right to bring up the menu. You'll see there's an option to Add Bookmark. Tap that and then you'll have the option to name your bookmark. Once you've done that simply tap Save to close the window and return to your web browser.
That's it!
And just like that, you've bookmarked a page on Safari! Told you it was easy. Now you can rest easy knowing you can bookmark your favorite videos so you can show it to your high school buddies tomorrow! If they don't know how to bookmark then sharing this article with them would do them a great favor. Hope you enjoyed it and learned something new!