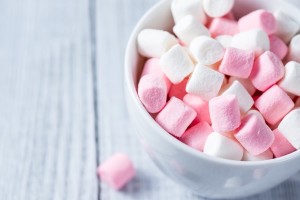 The highly anticipated Android Marshmallow has arrived, with rollouts already ongoing for many top-end devices. Almost every aspect of Android has been improved upon, this update is set to enhance the performance, security, aesthetics, functionality and performance of your smartphone or tablet.
To make full benefit of this fantastic OS, your device needs to have a NFC chipset. With this you can take advantage of Android Pay, a revolutionary new mobile-payment wallet. Marshmallow is overflowing with productivity and performance, playing host to countless improvements and features. Here are a few of the top additions brought to Android, by the new Marshmallow update.
Android 6.0 Marshmallow Features
App Permission Enhancements
App permissions for Android Marshmallow have received an entire, much-needed, revamp. Users are now given access to individual application permissions, affording a much higher level of security. Apps will now need to request individual permissions to use functions such as your microphone, camera, contact list, etc. Detailed control is provided for all apps and their relevant permissions, accessible individually or as an overview, from your settings screen.
Mobile Payments
Compatible with any mobile device featuring a NFC chipset, Android Marshmallow is assisting the rollout of Android Pay. This card-less payment system gives Android users one of the easiest and most secure methods of digital payment available.
Already affiliated to all major banking and credit / debit card institutions, Android Pay allows for digital payments at 700,00 of retailers across the United States. With Coca-Cola customer loyalty points are already being presented, the future certainly looks bright for Android Pay! After all, who wouldn't want a free coke?
Intelligent App Links
No longer will you be forced to endure annoying pop-up messages, asking you what you want to open your given link with. Twitter feeds will open with Twitter, Facebook feed with Facebook of course, and the same goes for all other in-app links.
The translation of these links has been given a lot of attention in Android Marshmallow, improvements which can clearly be felt whilst using the OS.
Improved Battery Usage – Android Doze
Marshmallow uses your Android device's motion sensors intelligently, to detect when the phone is not in use, in turn activating a brand new feature called "Doze". This standby tool in conjunction with other battery improvements, such as the quick-charging USB Type-C functionality, translates to twice as much standby time available, when compared to earlier Android versions.
Automated Backup and Recovery of Apps
Marshmallow backs-up apps, files and settings 25MB and below, automatically, to Google Drive. This is an extremely handy feature that is now made effort-free. Automated backups only run once per day and will only take place if your device is connected to a charging source, and using Wi-Fi data. You can of course change this setting, but it is not recommended unless on an uncapped or high-data subscription.
Android Marshmallow RAM Manager
Goodbye memory tools! Well sort of, the RAM Manager integrated offers some of the best memory usage reporting tools available, offering accurate statistics for all of your apps. Marshmallow even provides an overall rating for your current configuration of apps, great for those who want to optimize their device!
Floating Cut, Copy & Paste
Copying and pasting on Android devices was an unnecessarily painful process, up until now. This simple, but essential, feature has eventually been improved within Android Marshmallow. The words "Cut", "Copy" and "Paste" now float above your select point. This is a minor addition, but one that should have been done ages ago! The enhancement to this basic element of functionality is but a hint of the many intuitive improvements deployed with Android Marshmallow.
Overall? Outstanding
If you have a device that is new and powerful enough to take full advantage of all that Android Marshmallow has to offer, then you are in for one fantastic experience! Users should however be warned that data usage is extremely high whilst using Marshmallow, but this is to be expected when considering the amount of online services placed at your disposal.
If Android OS updates keep following the high standard set by Marshmallow, then devices are going to keep getting easier to use, more intuitive and more functional.
Android Marshmallow is an update that was well worth waiting for!
Let us know what you you think!