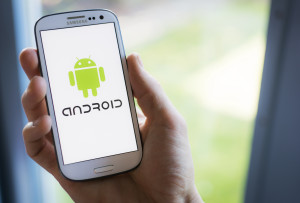 If you are looking for a good Android parental control app, you have come to the right place – in this article, we are taking a look at the current available apps in the Google Play store and sharing information on our favorites. Whilst there are many different parental control apps out there, there are only a few that really offer full security for all mobile functionality, so we've tried to focus on software that includes the whole security and control package, instead of apps that simply offer one or two features.
It's understandable why you may want further control over your child's smartphone usage behavior, and there is a great selection of apps out there that can give you varying levels of control over what you can see and what your child can access. Whilst this article focuses on Android apps, we also have information on iPhone compatible apps too.
Net Nanny
NetNanny is a personalized web browser that can be used to filter certain websites and apps from being downloaded onto your child's Android device. With NetNanny, you will be able to manage, uninstall and block apps, change settings based on age-appropriate filtering for four age groups from 7 and under to 13-17, and prevent your child from using any other apps to access the internet.
NetNanny is perhaps one of the best options for not only monitoring web usage, but cutting back on what content or apps your child views. Unfortunately, Net Nanny does not come with any SMS control options, but you can whitelist and blacklist things you can also block pornography.
Read Our NetNanny for Android Review
My Mobile Watchdog
My Mobile Watchdog is a good app that offers a range of data on your child's smartphone activities. As well as being able to view your child's calls, messages and contacts, you can view their web history, block websites, block certain apps and potentially keep your child from visiting areas of the internet that could prove to be damaging to him or her.
One of the bigger downsides to Mobile Watchdog is that it is very out in the open, and your children will be aware that the software is installed on their Android smartphone or tablet. However, if you feel you can talk your child into downloading this software onto their phone, it could prove to be a great transparent parental control app. My Mobile Watchdog has a subscription fee of $4.95 per month, but the app itself is free.
The downfall is that it only gets 2.5 out of 5 stars in the GooglePlay store. There are simply better options out there.
Screen Time Parental
Screen time Parental is a good mobile parental control app because it offers a wide range of features that limit the amount of time your child spends on their Android device. Instead of focusing on blocking content and restricting conversation with certain peers, screen parental instead puts focus into when and where a child can access their device and for how long.
For example, you could block your child from using their smartphone in school hours or after 9PM, and you could also limit them to a few hours per day. To makes things even better, you can even use chores as an incentive to earn more usage time per day.
Screen time Parental has no monitoring features, so it's best used for those who feel they can trust their child with the content they view.
If you would rather find a fully fledged Android parental control app that can restrict SMS, calls, web browsing and app usage, whilst relaying usage data to you remotely, you may want to look at Android spyware apps – you can learn more about that here.