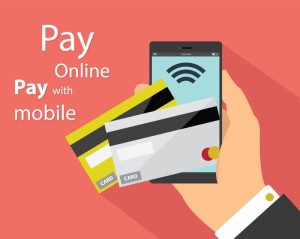 Android Pay is a secure payment method by Google that seeks to enhance convenience and clear the problem of cyber insecurity. The payment system replaces the former Google Wallet by incorporating newer management techniques and extra security features.
You can mow store as well as manage digital versions of all financial cards from the phone app. The system is a great relief from credit cards that have become an easy target for fraudsters and cyber criminals.
To use Android pay effectively here is what you need to know.
Android Pay – What You Need to Know
You must set up the Android Pay account before starting to use the app:  Before you can apply Android Pay anywhere, the first step is setting it up. Go to the Google Play Store to download the app and install it. On your smartphone, use the app to add personal payment cards such as MasterCard or Visa. You can add the card through other Google payment methods to complete adding the process. Besides, you can also take a picture of your card, and Google will verify it so that you can start using Android Pay immediately.
You only need to tap the phone to initiate payment: Many android phones have the NFL (Near Field Communication) technology. Google had started including the technology in most Android phones even before Apple. NFL technology enables your Android phone to initiate transfer of localized data. You initiate this by tapping the app to the respective NFL point.
In shops or hypermarkets, simply hold your Android phone adjacent to the point of payment to authenticate payment. You can use Android Pay at any point of sale as far the respective shop accepts wireless payment. For example, simply tap your phone when buying in MacDonalds, Pret, WalMart, and London Underground among others.
Android Pay is compatible with most Android Phones and other top smartphones: The ability to use Android Pay is having a smartphone with NFL. All the latest versions of smartphones come fitted with NFL technology, and you can set Android Pay in less than a minute. However, other smartphones that have NFL technology can also use the payment method. For example OnePlus 2, iPhone 6, iPhone 7, and high-end LG, Samsung, Motorola, and Sony also have the technology. To use them, just download, install, and set Android Pay app.
The app is very secure because your credit card numbers are not used directly: The designing of Android Pay and entire infrastructure was based on outwitting cybercriminals. After learning how credit card frauds were perpetrated and following the prior Apple Pay as a learning point, Android Pay took the tech a little higher. The app does not send your card number but uses virtual account information to transact on your behalf.  You can, therefore, rest assured of optimal security for your card and its deposits.
Records management with Android Pay is very easy: Every time you make a purchase, the details of that transaction are sent or you to see and follow over time to evaluate your finances management. This makes it easy to follow ad review payments over time, manage resources and identify suspicious activities.