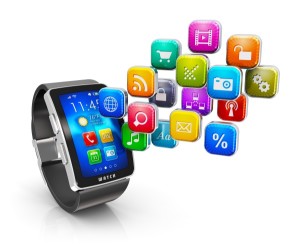 When we first heard about Android Wear 2.0, we couldn't contain our excitement. Now that it's here we can hardly believe it! That being said there's one thing we know for sure – it's that it didn't disappoint. Android Wear 2.0 is Google's wearable platform and is a welcome update that steers Google's smartwatch OS to the right direction. We hear you asking 'Why?' so let's start talking about what makes this update awesome!
Android Wear 2.0 : What's New
It's Free
It won't cost a single penny but not all Android Wear watches will be able to get the update. For a more comprehensive list you can check here.
Apps
One of the best new features of Wear 2.0 (if not the best) is its ability to run native apps without the need for a smartphone. That gives users a lot of freedom especially since the previous version required a smartphone nearby to make use of the smartwatch's apps.
Android Wear 2.0 has a moderate amount of apps that are available and we're happy to say that the apps fit well with the new update. That can be attributed to the swipe gestures and easy to access features made specifically for a smartwatch. We personally wish there could've been more apps but it seems like more apps will be made available soon so that's something to look out for!
Personalization
What we found amazing about the new update is that you get to know your watch as much as it gets to know you! The software remembers your Google searches such as your favorite sports team and gives you updates on the latest scores and stats. Not only that but it remembers your destinations as well so that it automatically updates you on the quickest routes to take the next time you travel there.
Interface
What experienced Wear users will initially notice is the interface of Wear 2.0.  The style of the visuals has been updated and we like it because it's clean, simple, and pleasing to the eye. How users interact with their notifications is another change that comes with the update and it's a good one. Tapping notifications expand it for a more detailed view so it doesn't feel invasive and all over your face. More than that, the new update makes it easy to access your phone's best features just by looking down at your wrist. Swipe left or right to change the face of your watch, swipe up to display notifications, and swipe down to show your settings. Easy!
Customization
You can also customize the look of your watch by changing the watch faces. This way you can access different apps according to your preference. Want quick access to your music and your fitness app? You can! What's even better is that changing faces is as easy as it can get with a simple swipe so you can have a specific face for work, home, or exercise.
Payments
If your smartwatch has NFC then you can make use of Android Pay which is a contactless payment service. This allows you to buy groceries or coffee from the comfort of your wrist!
In Conclusion
The Android Wear 2.0 is probably the update previous Wear users have been waiting for and it didn't disappoint! The software is definitely headed the right direction with the tweaks and changes with its interface and customization so we can't wait to see what Google has in store. Tell us what you think about the Android Wear 2.0!