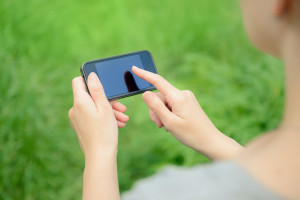 Ever wanted to know exactly how far it is to walk to a friend or the shop? How about going on a hike and wondering how far you have traversed the undergrowth?
Fitness fans are all too familiar with tracking their own body's performance. Here we take a look at a few of the most useful apps for those living an active lifestyle. Put your GPS, Accelerometer, Sound Recorder and more to work today by trying these great outdoor-orientated apps.
MapMyHike GPS for Android
This great app available from the Google Play store is a fantastic route, time, distance, speed, pace and calorie real-time tracker for fitness and the outdoors. MapMyHike supports over 400 devices and can track over 600 activities. From hiking to tracking your workout, MapMyHike has it all.
There is even a built-in gear tracker than lets you add your shoes and other gear, in a means to track the lifetime of your equipment. A detailed analyses of all tracked activity is provided, there are many handy graphs and other intuitively designed features to help you understand every aspect of whatever it is that you wish to track.
Never get lost in the woods again with MapMyHike GPS, its ability to map out a real-time route of where you have walked is invaluable, making this a must have for any outdoor enthusiast. MapMyFitness, the creators of this great app, have tracking apps for almost all fitness activities and all apps are available on both Android and iOS.
Ramblr
Ramblr is an app for the outdoor enthusiast who likes to document each and every step along the way. It allows you to record route statistics such as average speed, distance traveled and the highest point attained. It also has built-in capabilities to record and capture geotagged audio and video.
You can post any detail of your outdoor adventure to their blogging platform, sharing experiences with the diverse Ramblr community from all around the world. The Ramblr app gives you everything that you need to journalize your trips and is a great free app for both iOS and Android.
Star Walk 2
This app, available for Android and iOS, comes at a cost of $2.99 but for anyone that spends time in nature at night, this is an essential. Enriching the experience of star gazing, Star Walk displays an augmented reality map of the sky as it is above you.
All you have to do is point your device at the heavens so that Star Walk can orientate itself. Constellation, planets, stars and other heavenly bodies as updated real-time and you can tap any of them to bring up detailed information. There is also a time machine feature that allows you to view the heavens at any past or future date.
Star Walk is highly detailed and provides a vast amount of data through its beautiful, easy to use interface. At $2.99 this is an investment that will pay for itself over and over by bringing new life to the skies above.
Zombies, Run!
Want to make your run fun? Download Zombies, Run! Zombies, Run is the one game that will turn your morning run into an escape from the zombie horde. As you traverse you run you will be given radio missions that unfolds one of 200 possible story lines.
Zombies, Run integrates with streaming radio providers Spotify and Pandora, allowing you to listen to your favorite choice of music as per usual during your exercise routine. Zombies, Run! is a free iOS & Android game that adds a bit of humor to your workout, it is definitely worth checking out!