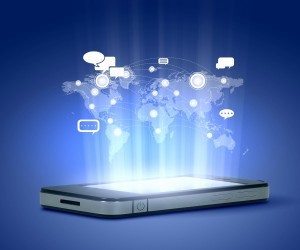 Unlimited data subscriptions are gradually becoming a thing of the past. Most of the data consumption on our smartphone come from apps. Some apps are friendly, as far as cellular data is concerned, while others are far worse when it comes to data usage.
It's important to know which apps run up monthly data charges and how to stop such apps from using too much data in the first place.
Data-hogging apps are usually the apps you use the most. For most people, they are social media, video and music streaming and video calling apps –  that's YouTube, Pandora, Spotify, Skype, Twitter, Facebook, Instagram, etc. I'll list a few of these apps in this article and how to stop them from hogging data.
Apps That Are Running Up Monthly Data Charges
YouTube
YouTube has the largest collection of video content in the world. To deliver the best viewing experience, YouTube offers HD videos, which can quickly run up your data in no time because of their large sizes. You need to set YouTube to play HD videos only on Wi-Fi. If you upload videos, to YouTube as well, you might want to do that over Wi-Fi only.
Launch the YouTube app, and tap the 3-dot button at the upper-right of the screen and then tap settings.
Toggle on the switch for Play HD on Wi-Fi only
Scroll down to the Uploads subsection and toggle on the switch for Upload over Wi-Fi only.
Facebook
Facebook's rich interface definitely rakes up your data plan. Autoplaying Facebook videos and streaming live videos make it even worse. The best practice here is to install Facebook Lite, which is currently available on the Google Play Store. For Facebook users who still prefer the regular Facebook app, here's how to restrict or limit autoplay for videos.
Launch the Facebook app and navigate to the Settings
Select Account Settings and then tap Photos and Videos
Under Autoplay, choose to either autoplay videos on Wi-Fi connections Only or Never.
Spotify
Spotify's vast library of music is undoubtedly alluring. However, streaming music from Spotify on the go will most likely run up your data charges. Premium subscribers, on the other hand, can easily download albums and playlists to avoid streaming via mobile data. Here are a few tweaks to minimize data consumption for Spotify (and other music streaming apps).
Turn on offline availability for albums and playlists. This can be done when viewing an album or a playlist. Doing this saves a local copy of your music tracks instead of streaming.
Spotify has 4 streaming modes – Automatic, Normal, High, and Extreme. The higher streaming quality, the more bandwidth you consume. To reduce the streaming quality, open Spotify's settings and choose Normal under Streaming Quality option.
There are several apps that have a high data consumption. Thankfully iOS and Android devices have built-in features to help you check how much data each app consumes and options to disable them from using cellular data entirely. You can find this under Settings > Cellular for iOS and Settings > Data Usage for Android.
Which apps run up your monthly data? Share with us.