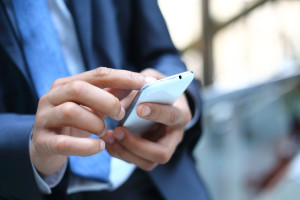 Technology and convenience are two words that go well together when we describe our smartphones. From taking down notes to storing important files, having a smartphone makes your life a whole lot easier as compared to not having one.
Since we rely on our smartphones heavily, we need to make sure that its contents are safe by making sure we're the only ones who have access to it. Keeping your phone safe and secure is just as important as keeping your wallet out of reach to snatchers.
To make sure that only you have access to your phone's content, we'll be sharing with you some security measures that will boost your phone's security from malware or any other efforts to break into your phone.
Apps to Boost Your Phone's Security
For Android users
Avast Antivirus & Security
This free app for the Android offers an impressive range of tools such as an antivirus protection that can scan your apps for any malicious content. It scans your apps and provides specific details such as usage while also scanning for malware in the URL's that you visit in your internet browser.
With a range of decent and easy features, Avast Antivirus & Security is a great option for those who are looking for a free and reputable security system that can help get you started in further protecting your phone's system.
Avira Antivirus Security
If you're reluctant to pay for a security app, Avira is another great free alternative. Avira automatically scans apps and in-app updates for any suspicious activity that may happen in your Android. The app has other features such as helping you find your device remotely, trigger alarms, wipe off data, and locking it.
It can also tell if your friend's email account has been compromised and if they're sending you malicious emails. Not only that, but there are a decent amount of blacklisting options in case you feel like you need to take a break from callers who happen to be a bit of a nuisance.
For iPhone users
To keep up with the growing technology made available, the iPhone has a range of features that are readily available depending on the model of your phone.
Using a strong Passcode
Instead of the regular four-digit code made available on older versions of the iPhone, you can now adjust your passcode settings to a more advanced and secure method. Letters, numbers, and case sensitive options are available if you're adamant on keeping your phone secure.
As a safeguard from hackers who have your phone, there is a feature in the iOS called "erase data" which wipes clean all the data in your iPhone after ten failed attempts in inputting your code. The feature sounds a bit extreme, but considering that you have valuable data that you want nobody else to see but yourself, it would be wise to take certain precautions.
Turn Off Lock Screen Notifications
To prevent any prying eyes from reading important messages or notifications, you'll have to deactivate your lock screen notifications so that only those with a passcode can see any new message or notification received. To do this, just go to "Settings" –> "Passcode" (or "Touch ID and passcode") –> "Allow access when locked" section and you'll be good to go.
Before you download…
As far as phone features go, there are various apps and features that offer different security measures to keep your phone and the contents inside it safe. Instead of locking your phone the same way the rest of the other smartphones do, the downloadable apps that we offered will bring your phone's security up a notch.
But before you go downloading apps that offer all these security features that lock and secure your phone, it is best to familiarize yourself with what your smartphone is already equipped with. Make sure that you understand the security settings that are already set and what you can do to customize and change it. If your phone has different security measures that you haven't tried out yet, test them each one by one and see if you are comfortable with what they have to offer.