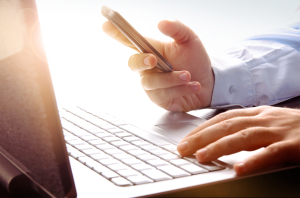 So asks every person looking to get a new device. Five years ago, it was a simpler time of war between only two OS platforms for phones. But, in recent years Microsoft has made a bigger footprint on the mobile scene, and now the question is actually worth asking before buying a new device: Are Windows Phones any good?
The answer is: No one really knows quite yet. But, take these principles into consideration and you might be able to make a more educated decision.
Are Windows Phones Any Good in 2017?
Understand Windows' Place in the Mobile Scene
Buying a Windows phone and expecting the same things from an iPhone or Samsung Galaxy will only leave you confused and disappointed, or maybe even breaking down into a Zoolander-esque rage. Know that these devices are truly up and coming, and Microsoft's efforts over the past few years to make a Windows phone more attractive are only recently beginning to bear fruit. Time will tell what they actually make available in the coming years.
That being said, Windows phones definitely fit a niche. Do you work with the same programs across multiple devices? Do you rely on your PC for work but also have to work on the go? Situations like that really cry out for a Windows phone. When Windows 8 first came out for PC a few years ago, all the best programs were so expensive that everyone went third party. These days, PC's and phones come with Microsoft Office pre-installed, and most of the time with exceptional deals on 365 and other professional versions of Word, Excel, PowerPoint, etc. But if you benefit from the compatibility of these programs in a universal sense, then a Windows phone is a great bet. Make no mistake; this is an OS for the worker. The app market is a constantly changing scene, and that's exactly what we'll get at next.
The Apps are Coming!
Two years ago, the apps we loved most from iOS and Android were only available in Web versions for Windows Mobile. We all booed and hissed, and it actually looks like Microsoft listened. These days, the big players like Instagram, Twitter, Gmail and Spotify are not only available for Windows phones, but also receiving pretty (keyword: pretty) regular attention. The point lies therein: expect the great apps to continue to become available, especially as Windows 10 continues to get onto more and more devices. But be patient when it comes to updates and bug fixes, which will inevitably come a little later for Windows than Android and iOS. Again, will this change in coming years? We have reason to believe they will.
Think Money
Most sane people aren't super excited about spending more than $500 for a new phone. So, right off the table forget about the Nexus 6p and iPhone 7. But, what if you get a Windows 10 phone with 2GB RAM and 16GB internal for $200 that will continue to get the latest and greatest from Microsoft? The poor man's game is being played on different courts now, and the truth is a lot are enjoying paying less for tickets. Microsoft seems to be getting a strong hold on two polar markets: real high and real cheap. Both have great competitive options, but the solid truth is that smartphones with the newest software are only available in Windows phones. Watch out Android.
So let's re-hash the question: are Windows phones any good? If it were us, we'd say "yes!" It's a competitive market, and there are a lot of demographics to appease. The truth is that Microsoft is making a huge upcoming on the mobile tech market, and for those of us that need a lot of practical functionality from a phone, it's a great OS with even greater devices to run it on. We'll leave the final choice up to you, but the facts do speak pretty clearly, and as time goes in we can be confident that Windows will continue to receive more apps, more support, and compete even harder.