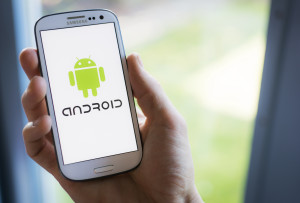 There are many great backup Android phone to PC solutions out there today, and each of them offer varying tools and utilities to help you backup your data safely. Whether you have hundred's of important photos, or folders filled with files from work, an Android backup tool will prove useful to you.
In this article we take a look at a few of the best solutions out there for backing up your Android phone safely to your desktop or laptop. There's no best choice here, and it will come down to your personal preferences and needs.
WonderShare MobileGo
MobileGo is a great piece of kit for those that need a whole Android backup experience, as this software can do more than just backup files. With WonderShare MobileGo, you will be able to back up all sorts of data, including photos, music, text messages, files and folders, and pretty much any other content you may have stored on your device.
You can quickly and easily backup all of your Android files remotely from your PC, and once you have set up for the first time, you'll even be given access to a few remote features such as the PC text assistant that allows you to send text messages via your PC, or the call notification system that can alert you when your phone is being called.
With WonderShare MobileGo you will also be able to remotely managed and adjust your contacts with ease, straight from the PC desktop software.
BackupTrans
Our next choice is BackupTrans – this is a special type of backup software that comes with a range of highly advanced SMS backup features. If you desperately need to backup your files, then MobileGo is certainly the best choice on this list.
However, if you only need to backup your SMS messages, which many Android users do, then BackupTrans works as a great alternative.
Unlike WonderShare MobileGo, BackupTrans has a huge range of different features that allow you to keep logs of and manage your SMS messages. For example, with the threaded SMS view, you will be able to quickly compose all of your SMS messages into an easy-to-read interface.
With this software, you can also export all of your SMS messages from your Android device into different document file types, and remotely manage all of your sent and received SMS messages straight from the desktop software. Another great thing about BackupTrans is it's pricing format – many of these types of software cost a subscription fee, but the one off price of BackupTrans will give you access to up to eight different devices for a life time.
Summary
Both of these Android backup apps offer great versatility, however one of them focuses on full file backup, whilst the other specializes in SMS backup. If it's important you backup all of your files, we would suggest getting WonderShare MobileGo, otherwise BackupTrans is a great backup Android phone to PC tool that can be used to backup and manage all of your SMS messages.