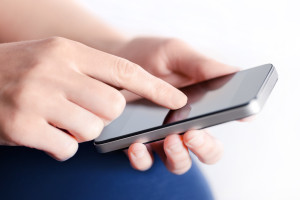 Why do you need to backup iPhone 4s? Simply put, accidents happen.
The importance of putting an iPhone backup plan in place is usually only recognized once it is too late and data is gone for good.
iTunes – Okay in a Pinch
iTunes is great for organizing music, but it leaves a lot to be desired as a backup. Compared to software backup programs that create a record of all data on a phone, iTunes saves only the most recent data.
Another way to look at this is to consider iTunes as a program that takes a picture of the phone in one moment in time. Every time the phone and computer are reconnected, the old picture is discarded (along with data) and replaced with a new picture.
Consider, for instance, that you synch your iPhone to iTunes on Monday. Then you accidentally delete a text message on Tuesday. Unfortunately, you do not realize the deletion has occurred until after you perform another synch on Wednesday.
With iTunes, only Wednesday's data is available. With software, all one has to do is go back to Monday's records to recover the deleted message. As you can see, the software is often times the way to go.
Recover Data with iTunes
If you find yourself with a need to recover data and no back up in place, it is certainly worth taking a look within iTunes to try to find the lost data. Before you begin, you may want to call any friends or family who have software development experience. Locating data within iTunes backups can be tough.
Most often, the files iTunes saves as backups end in the extension .mdbackup or .mddata. A nonsensical series of numbers and letters are at the beginning of the file name. If located, the data will also most likely have to be converted into a readable .txt format before it is useful.
Software – The Best Bet
Getting started with a data backup is as simply as installing a software program on a computer.  Once installed, simply connect the iPhone to the computer to initiate the data backup.
In addition to creating records of data, the software will also usually allow a user to access data management features. Enjoy the convenience of managing contacts, organizing music and creating photo albums from the convenience of a large computer screen.
Most programs backup up everything from contact lists and text messages to music and apps, photos and videos. All data saved as a backup is as high quality as the original copy.
Most companies allow interested parties to try the software for a limited time at no charge. Individual users and families that have multiple Apple devices, like and iPad and iTouch, can use the same software program on any computer throughout the home. This lets Mom backup her phone on her laptop while Dad backups the iPad on the desktop.
Don't let data loss happen to you. Backup iPhone 4s and rest assured your messages, photos and music is safe and secure.