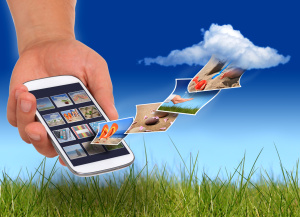 If you have a lot of important files and data on your iOS phone or tablet that you would like to keep safe, you may want to look at backup software, and in our opinion MobileGo – backup iPhone to Computer is one of the best choices out there. We'll explain why below.
Whilst there are many alternatives out there for backing up iOS data that may save you money in the long term, it's important to understand that these services often don't offer the best safety and convenience features that more advanced backup software provides.
The Features of WonderShare Mobile Go
With WonderShare MobileGo, you will be given access to a large range of different backup tools, all of which in our opinion offer a great amount of protection over your most important files.
Perhaps one of the most interesting features of WonderShare MobileGo is the message and contacts backup – with this you will be able to easily backup all of your contacts, save SMS messages and even edit, add to and remove contacts from your contacts lists remotely from your PC.
Like many other backup alternatives, you can also backup all of your media, including photos, videos and music, and there are plenty of tools to make managing each type of media more convenient. For example, drag and drop functions allow you to quickly sort photos into different galleries which can then be turned into detailed slide shows. File conversion tools are also available so that you can turn the music stored on your PC into a file type that your iPhone will be able to support.
With WonderShare MobileGo's iTunes library rebuilder, you can also move all of your music into your iTunes library quickly and automatically, saving hours of frustration after a crash, reinstall or move to a new computer.
Compatibility and Other Details
Another Great thing about WonderShare MobileGo is that it supports many different iPhones, old and new, including the iPhone 4, iPhone 5, and even the new iPhone 6, 6 Plus, and any phones that have upgraded to iOS 8.
WonderShare supports all Windows operating systems from Windows XP up so even if you have an old machine you can still make use of all of the useful backup features available.
Another great thing about WonderShare is the level of support they offer to users of their software – for example, with WonderShare's 24/7 support you will be able to get any questions answered and problems solved, no matter the time of day, and WonderShare try their very best to keep backed up data secured and encrypted, making it perfect for those concerned about privacy.
WonderShare does have a full price tag, but there is a free trial available, and if you find you do not like the software after purchasing it, you can claim a full refund within 30 days of purchasing MobileGo.
In our opinion, MobileGo – Backup iPhone to Computer is one of the best iOS backup software packages out there.