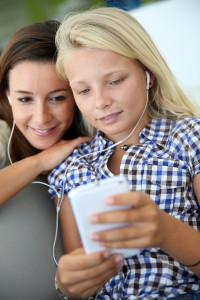 Monitoring apps enable parents and employees gain extra control over smartphones to ensure employees or kids are safe on their devices and don't waste time on other things.
These apps can help make users appreciate the importance of time and at the same time protecting them from unforeseen events.
Some basic features you'll see in these apps are internet filtering, text messaging spying and call logging but some of these apps have unique features, and in this article, I'll take you through some of these apps and an overview of what they really do.
Best Apps to Monitor a Smartphone
mSpy
Features
Call Management: mSpy lets you view both incoming and outgoing calls with their duration and timestamp. You can also restrict incoming calls from any specified number on the monitored device.
Location Tracking: mSpy lets you monitor the location of the monitored device in realtime. You instantly see where movements of the device via Google Maps, check the route history within a specific time and identify the exact location even if GPS has been turned off.
Read Messages: mSpy lets you spy messages sent through popular messages apps like Skype, WhatsApp, iMessage, Viber, Snapchat and Line. You also monitor calls and media sent across these platforms.
GeoFencing: mSpy supports Geo-Fencing, and this means you can set virtual boundaries for the monitored device in order to receive notifications whenever the device enters or leave the defined boundary.
mSpy is available for Android and iOS.
FlexiSpy
Features
Web Monitoring: FlexiSpy logs all websites visited on the phone's browser and can also restrict 3rd party browsers. You can block explicit websites and other restricted websites as well.
Call Interception: This feature enables you to listen to, and record phone call conversation as they happen. This is a feature very few spying apps posses. You can also listen in on the phone's surroundings and hear what is really going on behind close doors.
Message Monitoring: FlexiSpy monitors text messages and media sent across popular social media apps like Messenger, Skype, BlackBerry Messenger, LINE, and WeChat.
FlexiSpy is compatible with Android, iOS, and BlackBerry OS
Read Our FlexiSpy Review Here!
WebWatcher
Features
App Control: WebWatcher lets you see which application are installed on the monitored devices and provides remote control features for those apps. You can prevent certain applications from running on the smartphone as well.
App Tracking: WebWatcher's app detection feature shows you a list of all the apps installed on the target device, as well as information on their usage.
Alert Word Notification: WebWatcher allows you to get notified immediately when a self-defined alert word is sent or received in a text message.
Call & SMS Monitoring: When calls are made, received , or missed on the targeted phone, WebWatcher lets you to easily monitor them. In addition, you can see the call duration, time of call, and the phone numbers of every call made.
WebWatcher is available for Android, iOS, Mac OS X, and Windows.
Read Our WebWatcher Review Here!
Do you know of any other apps we can use to monitor a smartphone? Are they free or paid? Let us know in the comments section below.