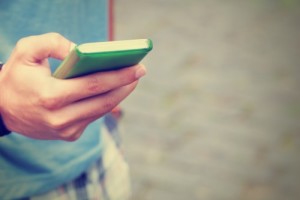 Instant messaging has taken the world by storm, and in 2015 more and more people will have moved over to messaging apps for Android instead of using standard SMS text messaging.
What messaging apps are currently the hottest out there, and which messaging apps will be the best for 2015?
It is expected that messaging apps will become even more popular than social networks in 2015, so finding the right app to get involved with is something you might want to consider. Below we've listed what we think will be the best 2015 messaging apps.
WhatsApp
WhatsApp is a messaging app that is used by millions of people worldwide – it provides users an easy to use platform from which contacts and friends can easily be messaged. Group conversations can be set up, and for the most part WhatsApp is incredibly simple to set up and use.
Whilst WhatsApp is free to start off with, it does cost $0.99 per year after your first year's worth of use, which is honestly a whole lot cheaper than you'd be spending on SMS messaging anyway.
Kik
Kik is another easy to use messaging app that friends and strangers alike can communicate on – each user will be able to set up their own profile which includes a username, profile picture and description, and users can add each other by sending invites to other people's username.
Kik has a variety of emojis and emoticons to make conversations a bit more entertaining, and unlike WhatsApp, Kik is completely free to use and there is no subscription fee.
SnapChat
Whilst SnapChat was originally designed as a quick way to send images to your friends, it has now evolved to a messaging app with plenties of selfies on the side. As a result, the developers of SnapChat have added a chat function to the app that will allow users to start conversations with their friends without sending them a snap.
You can of course still send selfies to your friends, and it's unique photo messaging feature is probably what makes SnapChat stand out so much.
Facebook Messenger
Facebook recently released a brand new standalone messaging app that allows users to communicate with their Facebook friends without actually visiting the Facebook application.
For the most part, Facebook Messenger works just like the chat feature on the full website, although users can set up message pop-ups that will appear on your screen whilst you are not within the Facebook Messenger app.
The best thing about Facebook Messenger is that many people are already on Facebook, so it's very easy to just start chatting to your friends right away.
Viber
Viber is an interesting messaging app because it uses your phone number instead of a set up username or profile. Users can send IM messages to their contacts, but most importantly, Viber users can start voice or video calls, and even call actual phone numbers by purchasing Viber credit.
Viber works similarly to Skype, although you will need to ask for your friend's number to start instant messaging them, instead of their username.
Hopefully you will be able to find a messaging app on this list that appeals to you! They are all very good, although they all have certain features that make them stand out from the rest.