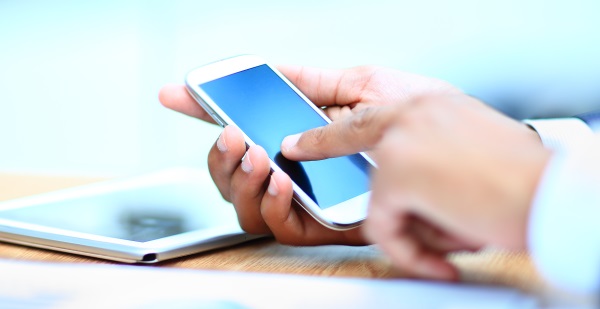 If  you are looking for a monitoring software for 2016, we will help you sort out which one will be best suitable for you and your needs.
There were major changes in the industry last year, and here at readtextmessages.net want to make sure that you get best possible information regarding monitoring software.
Therefor we decided to dig deeper and not only present the best monitoring software for  2015, but also what puts them apart from each other.
We will also look at 3 major things that you need to consider before purchasing one of the programs.
To be honest with you there is not one program that will work for everybody. It is impossible to say which one is THE best one. Sure there are programs with a lot of different features, but if it is not offering the features that YOU are looking for then that is not the best program for you.
So before you read any further, think about this…
 What do you want the monitoring software to be able to do for you?
There are 3 main areas to think about, when choosing a monitoring software.
What features do you need
Is the phone jailbroken or rooted or is this something you need to consider
How long do you need the service for and what are you willing to pay
We will dig in and talk about all 3 areas and show you which program does what.
If you are in a hurry these are the two monitoring software reviews I recommend you reading before making a decision.
You can also read our "Top 7 Monitoring Software Compared" for more information.
1. Features To Expect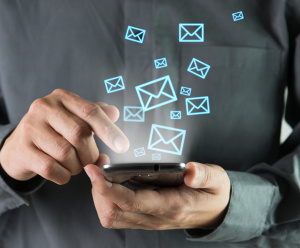 One of the most common feature that people are looking for is to monitor and be able to read text messages.
Today that`s one of the major communication tool and if you want to keep an extra eye on your child for example, you might want to know WHO they communicate with and WHAT is being said.
This is a common feature that most monitoring software like, mSpy and FlexiSpy, include.
Another communication tool is the instant messages IM services. WhatsApp, Viber, Skype, SnapChat, iMessage are just a few of the many IM services offered today. This might be another thing that you would like to monitor.
You do want to make sure that the specific IM chat that you want to monitor is available and working with the monitoring software of your choice.
Another thing that you want to make sure is that it`s compatible with the phone that you are monitoring. Are you monitoring an iPhone, Android or Windows device?
Here is a quick overview between mSpy and FlexiSpy, the two top monitoring software as far as Instant Messages goes.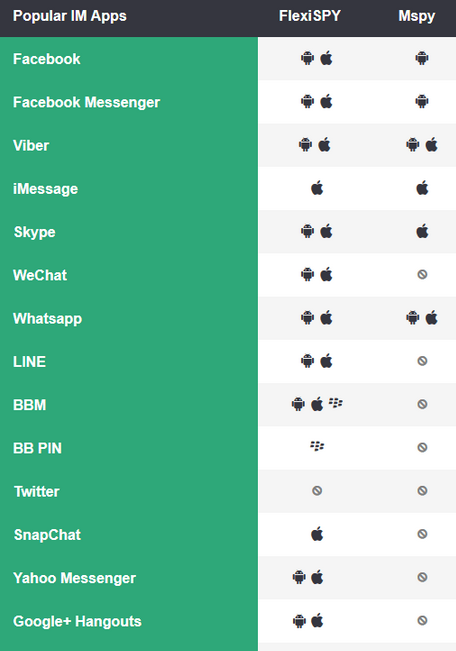 There are many other different features that you can monitor like:
GPS location
Contacts
Web History
Email logging
Photos / Videos and other media files
Listen in on live calls
Set and get alerts
For a full feature comparison chart visit this page, here.
FlexiSpy sticks out a little extra as far as features goes. They offer 150+ features with their program. So if features are important and you feel the more the better than take a closer look at FlexiSpy, you can read our FlexiSpy review here.
2. Jailbreaking / Rooting
Last year, 2014, was the year when more programs broke away from forcing jailbreak for iOS or rooting for Android, to be able to use their monitoring software.
mSpy for example used to only work with jailbroken or rooted devices but are now compatible with non jailbroken iOS devices as well. This is big news on their front page…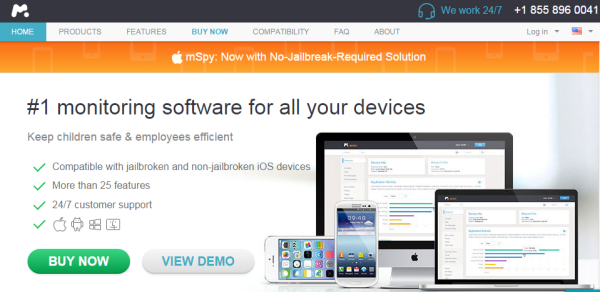 Another program, WebWatcher offer the same thing, no jailbreak or rooting required. Same thing here they make sure that is on their main page…
You will need the Apple log in and ID though to be able to access the information.
FlexiSpy and Spyera still require you to install the software on a jailbroken or rooted device.
3. Monitoring Software Subscription and Prices
Another important aspect of this is how long you need the monitoring software for and how much you are willing to pay for it. We compare the top 4 programs, FlexiSpy, mSpy, WebWatcher and Spyera for you in the below chart.
Both FlexiSpy and mSpy have two versions, Premium/Extreme for FlexiSpy and Basic/Premium for mSpy. Spyera and Webwatcher include all features in one version.
| | | | | | | |
| --- | --- | --- | --- | --- | --- | --- |
| | FlexiSpy | FlexiSpy | mSpy | mSpy | Spyera | WebWatcher |
| | Premium | Extreme | Basic | Premium | | |
| 1 month | $68 | | $39.99 | $69.99 | | |
| 3 month | $99 | $199 | $59.99 | $119.99 | $189 | |
| 6 month | | | | $149.99 | $289 | |
| 12 month | $149 | $349 | | $199.99 | $389 | $99.95 |
If you are not really sure which one to go with, you can always try FlexiSpy or mSpy for a month.
We review all these monitoring software in detail so feel free to go and read through them and see which one will be best for you and your needs. To sum it up for you…
Most features – FlexiSpy
No Jailbreak – mSpy and WebWatcher
No Rooting – WebWatcher
Cheapest version 1 month basic – mSpy
We hope that you have gotten a clearer picture of which one is the best monitoring software for 2015, for YOU, and what to think about before you decide to purchase one.
Let us know in the comment section below if you have any questions,