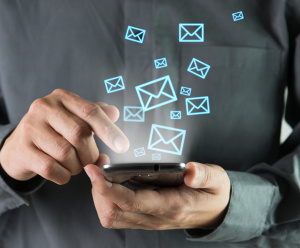 If you spend the majority of your time sending and reading SMS messages on your phone, you may want to look at picking up a new device to make texting even more convenient, and in this article we will give you advice to help you pick the best phone to read text messages on, suited to your particular needs.
There are three main things to take into consideration when looking for a phone designed to help the texting process quicker;
texting speed
text accuracy
reading capability
If you have multiple ongoing conversations or like to keep SMS conversations rolling quickly, text speed may be a large thing to take into consideration.
If you try to keep your texts professional for business or more formal matters, then text accuracy is something you may want to keep your eye on. And finally, if the text messages you receive are usually quite lengthy, then you're going to want to find a phone that makes reading text messages easier.
For Texting Speed – Windows Phone 8.1

Whilst the traditional smartphone texting method involves using a keypad laid out in a similar fashion to laptop and desktop keyboards, Windows Phone comes packed with a feature called Word Flow that can drastically increase texting speed.
With Word Flow, instead of lifting up your finger and moving it to each letter, you can simply drag your finger to each letter in the word, and the Windows Phone texting software will automatically predict the word you're attempting to type.
Sometimes Word Flow produces inaccurate results, but as you keep using the feature, it learns your typing patterns and begins to improve its prediction accuracy. Windows Phone is definitely a cheap and easily accessible choice that gives users the potential to learn super quick smartphone typing skills.
For Text Accuracy – Blackberry 10

Although a lot of great autocorrect software is now available on many smartphones, autocorrect is sometimes unreliable, and it can often correct words to something that could completely change the context of your text message.
Because of this, we believe that there is nothing that can beat a true physical keypad when it comes to text accuracy, and this is where the new Blackberry 10 lineup comes into play. If you rely on sending text messages for business or formal purposes, then not only can the keypad on some Blackberry 10 devices be incredibly useful, but it's separate business and personal user accounts will make sure you keep things professional when they need to be.
For Reading Capability – Android

If you simply want a better device for reading text messages on, we'd suggest picking up an Android handset. There are a couple of reasons for this – firstly, there are a huge amount of cheap large screened devices that would be perfect for reading text from, and secondly the Android app store has many different alternative text message apps which means you can easily find an app that you find easier to use if you're finding the stock messaging app your phone comes pre-installed with isn't convenient or quick enough for you.
We believe that within the huge amount of large screened Android devices available, you'll be able to find at least one device that you can personally call the best phone to read text messages on.