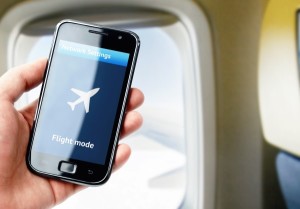 This would be probably the last time you ask, "Is there anyone who speaks this"?
You are a master of communicating in English. Great. But what if–
You want to get ahead in your career. With companies starting facilities around the world for more brand awareness, communicating in some of the regional languages will get you up the ladder faster.
You want to develop a better understanding of other cultures to promote humanity. You can form closer relationships with others when you speak their language, reducing the barriers in between.
Or you simply want to be the next Gunnar Garfors (that "Dude" who visited every country). You want to set out on an exploration trip and travel the world. But you are worried about conversing in the local language.
Carrying a published book might not be convenient to refer to, every time someone throws some words at you. This is where translating apps come in handy. There are a variety of ways you can ask these apps to assist you. Where the written characters are different than English language, you may draw out what you see and it will translate what it means. You may even record a voice and it will translate for you. The USPs are listed beside their names. See the list below, to figure out the best one for you.
Best Translator Apps for iPhone
Languages
This app includes complete dictionaries for 12 languages. It works offline too.
SayHi Translate
This app is rated number 1 by App Store. For 40 languages, it translates as per the language and its specific dialects. The increases the accuracy of the translation.
Google Translate
This is by Google with multiple features. You can translate using voice command for 15 languages. You can type and translate between 60 languages, all free of charge. It functions even if your query is misspelt.
MyLanguage Translator Pro
Presently this app has grown from supporting 50 to 90 languages. This supports translation for social networking. You can type what you require and the app will read your translated phrase. It uses a community based approach, so you may get assistance from a native speaker. Similarly, you can provide your expertise for the language you are excellent in.
Universal Translator
This app is for sending chat messages specifically. After both users register for a Google Chat account, you define your final language for the messages, the app translates and sends the message. Everything happens at live speed.
iTranslate
This app has the potential to recognize your voice and translate to the relevant language. You can also type your phrase. The playback settings include choosing male or female voice and its speed.
SpeakText
Anytime you need to translate highlighted or selected text, this will be the apt app.
iProTranslate
This is specifically for social networks, instantly translating your words to the preferred language. This is possible for 40 languages.
Voice Translate Pro    
Voice recognition is built into this app and can assist you with speaking over 100 languages.
Translate Professional
This app can be accessed offline. It contains 50 languages. It recognizes speech and typed text for your assistance.
iHandy Translator
Supporting 52 languages, this app is compatible with social media platforms and general typed text enquiry.
Voice Translator
This app translates directly from voice to voice, supporting 100 languages.
WorldDictionary
This app lets you take a picture of whatever written text you want to understand or translate.
Best Translator Apps for iPhone, which one is your to go to app?