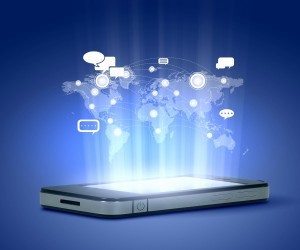 When you unlock an iPhone, it allows you to operate on a different carrier network. Many smartphones are programmed to run on specific carriers. However, this does not mean that the phone cannot operate with a different network. Unlocking an iPhone means that you are now free to use the network of choice whether locally or abroad.
Benefits of unlocking your iPhone 
You can use the phone with a new local SIM card when travelling abroad instead of international plans that are more expensive.
You can select the services of a different carrier network with better services.
Your phone will have a wider market and fetch better rates if you need to sell it.
Best Ways to Unlock Your iPhone
1. Confirm that your carrier network supports unlocking
Many phone companies support unlocking to give users extra autonomy over their expenses. Verizon, T-Mobile, Sprint, AT&T, Virgin Mobile and other companies have their own policies and procedures for unlocking their iPhones. Read through their policies and steps for unlocking their phones.
The carriers will require that your account is paid off in full, it does not have fraudulent activities, and be active for some time on the same network. If you have met the requisite conditions, the carrier networks only need you to make a request to get the procedure for unlocking.
2. Establish if your handset is compatible with the target carrier network
While the network you want to migrate to might be offering better services, it is important to establish whether your phone is compatible. This is because various phones use different types of technologies for their wireless technologies.
The best way to know this is reaching the target carriers on their website or calling direct for enquiry. Remember to also make a vivid comparison between the cost of services on the current network and the target carrier. Think of personal need for data, talk time, SMS and compare with tariffs of the target carrier.
3. Put a request for unlocking your iPhone
Once you make a request for unlocking, phone companies will initiate the process that will enable your phone to work on different networks. Many will send a code you are required to use to unlock the phone while others will give you a simple procedure to follow.
While the process used to be the same for all phones in the past, phone companies had to change the method because people flout the rules.
4. Backup all your iPhone data and finish the process
After unlocking the phone, you do not want to lose any data such as contacts, photos, videos, documents, and other info. For iPhone users, backing up data is easy because you only need to keep your iCloud account turned on for automated backups.
However, it advisable to do it manually by going to iCloud and clicking backup now, and confirming that all the info has been copied. Once everything is backed up, switch off the phone, remove the old SIM and replace it with a new one from the preferred carrier.
Best Way to Unlock Your iPhone