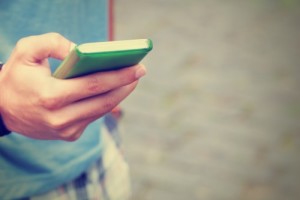 Work is easier when you don't keep switching between your computer and phone. Picking up the phone, unlocking it, replying texts and going back to the computer has always been time-consuming task. If you're using your computer, and you have an Android phone, you can use your computer to send and receive text messages on your Android phone.
There are fantastic applications that give you the power to text and do even more on your Android device via your computer. Let's look at the best possible ways to text from your computer.
Best Ways To Text From Your Computer For Android Users
MightyText
MightyText is an amazing Android app which enables you send a receive text messages on your Android phone through your computer. After installing the app on your phone and linking your Google account (both on the phone and web app) to the application, all your messages are handled through your web browser.
Your texts are synced between your PC and Android device. This means whatever you send via the app is sent through your carrier as a standard text message. Mighty text's "Power View" makes also it easy to have simultaneous conversations.
The app is totally free but has a Pro version for $4.99/month or $39.99/year with advanced features, including message scheduling and saving templates. Visit their website and follow the simple steps to start texting from your computer.
Download the Android version here and access the web client here
AirDroid
AirDroid functions as a local web server where you can access your phone in a browser if you're on the same local network. Apart from messages, AirDroid lets you access everything on your phone – files, apps, images and videos.
After downloading AirDroid to your Android device,open the app and enter the IP Address displayed at the top of the app into your browser and then confirm the connection on your Android phone. Once you gain access, click on the Messages icon to send/receive texts. You'll also be notified if any new texts come in so you don't have to stay in the app always.
If your phone is far away from you and you still want to access the SMS feature, just visit web.airdroid.com and follow the simple instructions to connect your computer to your phone. AirDroid is free but a Pro version is available with offers complete features goonly $4.99/month.
Download AirDroid  here.
Google Voice/Hangouts
If you're in the US and have a Google account, you can get Google Voice number for free and use Google Voice on your smartphone or through the web. Google voice functions with your main phone number, this means you can forward incoming calls and texts to other numbers.
With Google Hangouts integrated with Voice, you can opt to send and receive texts from Hangouts only.
You could so try using Over-The-Top messaging services like WhatsApp, which replaces traditional text messages and allows you to send messages for free.