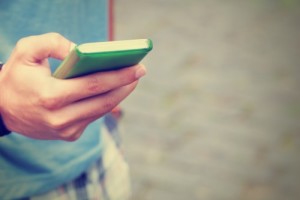 We live in a technological age and while it may be a blessing during most times, there are still instances where it can be a nuisance and even a danger. One such example could be an annoying unknown number that is constantly barraging you with texts and calls. A simple solution to this would be to throw out your smartphone but we both know that's not really the best way to go about things. Don't worry though not all is lost!
There's another simple solution to getting rid of troublesome callers whether they're an ex-partner who's begging for forgiveness or that pesky salesman. It's called blocking their number! And there's an easy way of doing it too. That's what we'll be sharing with you today through this article.
Blocking a Number with your Android Smartphone
Blocking with ease
You'll be glad to know that most, if not all, Android phones have a built-in feature that allows you to block numbers with ease. It wasn't always like this though but smartphone manufacturers had to adapt in order to keep up with the demands of their customers.
Take note however that this feature may not be available on all Android smartphones especially if you're using older models. If that's the case you're better off searching on YouTube or Google for a tutorial specific to your smartphone model.
If you're using a recent Android smartphone model then you'll be happy to know that this feature is probably already installed.
To make use of it all you need to do is go to your Phone app and tap more options. A menu will pop out and then you'll need to select Settings and then Call Blocking. Here you'll be able to add any number you need to block.
Other than that, there's a more straightforward way. If the number has called you recently, simply go to Call History then tap and hold the number and select Block.
Calls Blacklist – Call Blocker
If you're in need of a different solution and can't seem to work your way around the default way then you can always download a third-party app. Calls Blacklist is an excellent call blocker and it's free to use. All you need to do is go to the Play Store and download it.
Once it's installed, open it up and then select which numbers you want to block from calling you and texting you. It even goes further by allowing you to create a schedule that blocks numbers during a specific time.
Be Safe
You can never be too safe in this day and age so if you feel like you need to block someone's number then go ahead and do it! Your safety comes first and to achieve that you need to do what's necessary. Besides, who wants to deal with bothersome telemarketers and salespeople anyway?
For sure not you! We hope this helps you live life a little more hassle-free and if you think your family and friends could benefit from this as well, share this article with them!