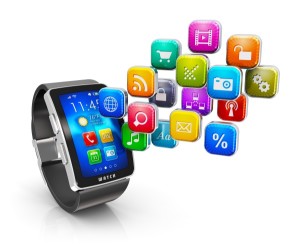 Are you asking yourself if you can read text messages on Apple Watch?
Texting is one of the most popular ways that we communicate with each other today. Picking up the phone and calling somebody seems distant at times when you just need to send a quick message.
With the latest addition to the Apple world, text messaging has never been easier. The Apple Watch is here. It`s in extension of your iPhone, that you can always bring with you.
Going for a jog?  The iPhone is a little bulky but the Apple Watch is easy to bring a long.
Are you in a setting where it`s inappropriate to bring out your phone? The Apple Watch will keep you connected.
The benefits of this smartwatch goes on and on.
In this article we will talk about
The Apple Watch
While it is a daily thing for people to send and receive text messages on their iPhone, is it possible through the Apple Watch? Can I Read Text Messages on Apple Watch?
Yes, you can. It is possible to take care of your text messages through your Apple Watch.
Here are a few things that the Apple Watch can do;
Fitness Tracking – If you would like to make sure that you are getting the exercise that you need, you can simply use one of the fitness tracking application. This will help you keep track of your activities and daily routines. You can set goals and check your status through out the day.
Game Notifications – If you are a gamer and want to keep track of game activities you can do that by using the Apple Watch. You will be able to gather all the right facts and information through your smartwatch.
Receive and Send Text Messages – We already talked shortly about this feature. But yes, it is possible to  receive and send messages with your Apple Watch.
Stay connected with Friends – It is also easier to stay connected with your friends. Tap the side button on the watch to access friends. You can set up thumbnails with the people you connect with most. You can then choose to connect via a call or message.
Apple Pay – This is a cool feature where you can use your watch as a wallet. You use the watch to pay for a coffee or other items. Just click one of the side buttons, hold the watch up against the reader and that`s pretty much it. When you hear a beep you paid and are done.
These are just some of the features you can enjoy using an Apple Watch.
How to Send and Receive Messages through Your Apple Watch
When you are wearing your Apple watch, you will immediately be alerted if you receive a text message. You simply need to raise your arm and you will see from whom the message has come from. The message will then follow afterwards. In order to dismiss the message; you simply put your arm down.
If you need to respond, you need to scroll down and locate the digital crown on the side of the watch. This will allow you to find the reply button. There are some short replies available if you need a quick, basic answer. You can also choose to dictate a response your message will then be sent through voice activation. This is something truly innovative and will make sending and receiving messages easier.
Sending and receiving a text message on Apple watch can be very easy and stress free.
What do you think about the Apple Watch? Do you have one? Are you getting one? Please let us know in the comment section below.