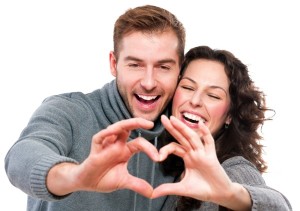 Breakups are hard, they leave you hurt and damaged. A breakup can be a real shock especially if you thought this was the one for you. Relationship gurus and friends abound giving you advice to just move on and your family is setting you up with their picks for you.
But what if you really want your ex back? What do you do then?
In this modern era it may be easier than you think.
Michael Fiore is a relationship expert who has spoken and written endlessly on getting your ex back through texting.
But does it really work?
Can You Really Get Your ex Back by Texting?
The first thing you must understand when it comes to breakups is that the attraction your former partner had for you has become broken.
For whatever reasons that connection you once had have been lost. The first thing you need to do after a breakup is take stock of yourself. How have you changed over the course of the relationship? Have you become less independent? Have you stopped taking care of yourself and allowed yourself to slip into lethargy and sloth?
Get Back in the Game
Well now is the time to pick yourself up and get back in the game. Not the dating game necessarily but the game of life. You need to invest a little time and effort in you. Take a few weeks, up to a month and get back in shape, see old friends you haven't spoken to in awhile, try some meditation or maybe a make-over.
The bottom line is that you need to reconnect with yourself and make sure that this person is the one that you want to make an effort to win back. This is the "recovery" stage and should be a no or limited contact period where you focus on you.
How to Contact Your Ex Again
The next step is the rekindling stage. This is when you start contacting your ex again. Texting is a great way of doing this because it offers two important key elements to the rekindling part of attraction.
First, they are short. You can't gab on for hours about how much you miss them or how you're a total wreck without them. This is not the point for so many and I think obvious reasons.
Second, you have time to think of an appropriate text and responses to their texts. It all seems a bit manipulative but really what you're doing is orchestrating a beautiful romance. Do it right this time and make it a romance to remember.
Your First Text
The first text you should send is what is referred to as a "friendship text".
What you want to establish in this text is that you still want to be friends.  This is the door you can use to slide through into the next phase. It should be light and positive with no neediness conveyed at all. After the recovery phase you shouldn't be needy anyway, you should be feeling good about yourself and ready to rekindle the romance that you want back.
Re-Attraction Text
The final step is the re-attraction or seduction phase.
There are a series of different texts that can be used in this phase but the important thing is that you shouldn't use any of them until you have re-established a friendship through the friendship text. If you have failed to re-create the friendship phase of your relationship these next phase techniques won't work. Go back and try again with the friendship text.
3 Texts
There are three interchangeable texts for part one of this technique, they are:
1. The thoughtful text.  In this text you send them a message about something that they enjoy and that you have noticed an opportunity for them to enjoy it.
For example, they love a certain band and you see that they are playing soon. You text your ex something like "Hey, I noticed Hot Chance is playing at the metro next Friday.  I remember how much you loved to see them in concert and thought you'd like to know."
2. The happiness text is another one that works well in this phase. This is where you show how happy you are and that you have moved on. It should be about some common interest you shared and that you have just done this fun thing and had a great time doing it.
For example "Remember when we talked about going sky diving?  I just went and it was amazing!  You should really try it!"
3. Jealousy text, but you should be really careful with this one because it can backfire.  This is where you tell him or her that you are dating other people and that you just want to thank them for being a wonderful person.
It should almost feel like a goodbye. When done correctly the result should be that your ex will start trying to pull you back into the relationship. When this happens you can start using the final text type that should seal the deal.
The Forgotten Romance Text
The forgotten romance text is when you start painting pictures for guys or telling stories for girls. You remind your ex about some significant evening that was emotionally powerful for both of you.
A good example of this would be something like "Hey, I was just thinking about that night in Maui, watching the sun go down on the beach….you held me so tightly, it felt wonderful."  This should illicit fond memories of a time when you were completely attracted to each other.  This is the text that should have him or her begging to have you back!