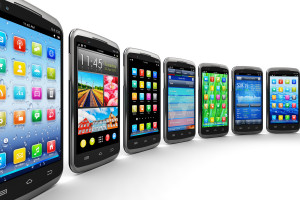 Cell phone monitoring is extremely important these days because it can help parents protect their children and also let employers know when their employees are not being productive.
Since there are so many different programs available, you must look at some of the important things before making your purchase. You should consider whether or not your phone is supported, what features are available, and whether the company offers support avenues or not.
Cell phone monitoring is extremely easy these days and can be done with a simple install of the software on the target phone. Most programs allow you to hide the program so that it is never even detected. This is perfect because the target phone will never even know they are being monitored.
Easy Installation
The installation for many of the programs including mSpy, Spyera and FlexiSpy is as simple as 1-2-3. All you need to do is have the target phone in hand and then start the installation. The whole process will take under 5 minutes and all three of the mentioned programs offer a step-by-step tutorial for you to follow.
Once the program is installed, you will never have to reinstall it again and you can always monitor the activities you want.
Easy Monitoring
Monitoring the target phone is even simpler than the installation. You are probably thinking that you need to have the phone in hand and you need to sift through it to see the logged data. Wrong. You can actually sit back anywhere you are with an Internet connection and view what the target phone is doing.
The monitoring software comes with a control panel that keeps the logged information on it. You can view this information any time you want, whenever you want. It really is that simple.
Easy Setup
The program is extremely easy to setup and you do not even need the target phone in hand outside of installation. To setup the program, you will need to log into your account and look at your control panel. Here you will be able to determine which features of the software you want to track including Internet history, GPS, and more.
Inside your control panel, you can choose to setup GPS locations and also block the programs you want. You are also able to remotely control the phone from here as well. You can wipe the phone and block it from being used all right in one place without the phone even in your hand.
Overview
Software monitoring programs are perfect for anyone who is looking to have a second set of eyes when they cannot. It is important for parents and employers to understand how easy the programs actually are to use. It takes no time to setup, install, and begin using each one. mSpy, Spyera and Flexispy are all great programs which have been helping many individuals watch their children and employees.
The above mentioned programs also offer excellent support services including telephone, email, support tickets, and live chat. Choose the perfect cell phone monitoring service for you and start feeling at ease.