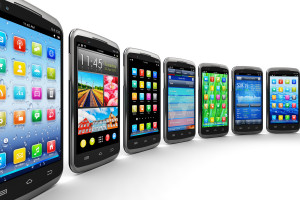 What is Cell Phone Reverse Lookup?
Reverse look up has been around almost as long as there have been phone numbers. If you get a call and you don't recognize the number you can do a reverse look up. Now that cell phones are replacing landlines, cell phone reverse lookup was an inevitable addition to this ability.
There are many companies that offer this service. Some have more in-depth offerings while others give you just the basics. You can go online and look up one of these companies.
When you get to their homepage you punch in the number that called you or a number to which you have an interest in. You will be directed to anther page where you can usually get the name or company name of the number that called.
Sometimes it will even give you the address of the owner of that number, but you will always get the city from which the number originates and often who the phone's service provider is.
More in-depth Information Available
Some cell phone reverse lookup companies can give you even more information than just the name and city where the phone number owner originates.  For a small fee you can obtain a wealth of information on the person/business that called you.  Examples of the information that may be available to you are:
Name and any aliases they may use
Alternate phone numbers
Criminal records and court records
Relatives and Associates, Marriage/Divorce records
Property ownership, credit reports, bankruptcies and liens
And Address history
Uses of the Information
You may be getting harassed by an incessant caller and need to know who it is so that you can report them. That seems the most obvious reason for doing a cell phone reverse lookup, but there are many other reasons for needing this information.
If your child is getting texts from an unknown number you can do a reverse lookup to find out the source and speak with the offender or their parents.
What if you need a few extra bucks and you decide to rent a room to someone?  A reverse lookup can let you know that your potential tenant is a good risk or a bad one.
Are you in a new relationship? It's a bit sneaky, but you can never be too careful these days. If there is hardly anything on the report, it doesn't necessarily mean that the person is good, it just means there aren't any obvious flaws.
Trying to find an old friend? Some of the sites will let you type in a name instead of a number and you can get the same information, including their most recent phone number.
These days very little are hidden, but people still try to get away with a lot.  You may never need to use a cell phone reverse number lookup, but it does give piece of mind that you can.