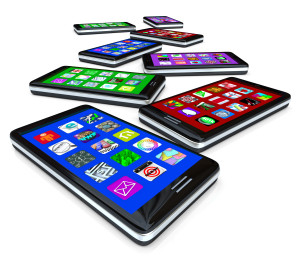 Cell phones have become a part of today's world and they are responsible for helping people work, learn, and be creative, but there are some cell phone safety tips every parent should know. As technology continues to advance, cell phones are becoming smarter and doing more.
When cell phones first came out, they were initially only able to call people. Nowadays, cell phones are responsible for capturing videos, automatically updating your social networks, and even sending messages back and forth. There are some cell phone safety tips that you should know to help keep your children safe while they utilize their phone.
Some of the many reasons you want to protect your child when they are using their cell phone is to keep them safe from predators, identity theft, and bullying. All of these things can occur when children are not supervised when using their phones. It is difficult to watch them every moment because you cannot always be where they are.
Cell Phone Safety Tips to Consider
Tip #1 – Password
Consider setting a password on your child's phone. Even though this may seem like a chore, it will help keep them safe. Many times, cell phones will allow you to choose what you want to be password protected. So while they can make calls, the Internet and applications may be blocked.
Tip #2 – Public Display
One thing you need to warn your children about is that anything they post or anyone they send pictures to has the ability to make it public. Pictures are not hidden from the Internet and you should explain to your child that they should only send things they wouldn't mind the world seeing.
Tip #3 – Personal Information
It is important to make sure that your children do not save any identifying or personal information on their phone. This also means not texting this information back and forth. If they lose their phone, someone can pick it up and will now know where you live, your child's name, age, and more!
Tip #4 – Phone Numbers
One thing that your child will need to understand is that he or she should not give out their phone number to strangers. This can be dangerous and unwanted phone calls may be right up their alley. Not to mention that some people may even send endless text messages.
The same goes for answering strange numbers. If a phone number calls or texts that your child does not know, then let them know they should just delete it and move on. Answering the strange number can open a whole new can of worms.
Tip #5 – Driving and the Cell Phone
If your child is of driving age, let them know it is not safe to drive and talk or text. This leads to accidents and they can injure themselves or someone else.
Tip #6 – Monitoring Software
One way to help protect your child while they are using their cell phone is to use a cell phone monitoring service. There are many great ones available such as mSpy, and WebWatcher. They will help you keep an extra eye out.
Keeping your child safe while using their phone will take some education and diligence on your part. It is important for your children to know the proper cell phone safety tips to keep them safe and away from danger.