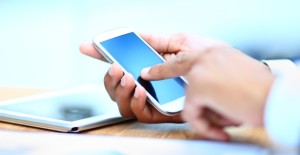 It seems that the pace of technology increases each dawn and that's why you no longer need to jailbreak your iPhone or sideload it to get you record what's happening on the screen. Let's first get away with the misconception that iOS does not allow screen recording – it does but it doesn't allow screen recording apps on its App Store for obvious reasons.
Probably, you're an iDevice app developer and would like to show enthusiasts and new users how your app works. Or maybe you're a tech reviewer who craves for an easier way of making tutorials that help to introduce newly launched apps to customers. Whatever the reason, you need a secure, seamless and reliable screen recorder app. Let's evaluate some of the options we have.
Jailbreaking & Sideloading for Screen Recording
Both of these are methods which have long been with us and they have provided users with a way of dodging Apple's operating system restrictions on its devices. They allow users to download and install open source apps. It has been difficult for Apple to legally fight jailbreaking and sideloading of its devices because countries have varying legal frameworks.
Anyway after successfully jailbreaking your device, you can now install a third-party screen recorder app. I don't recommend this option because of vulnerabilities that come along with tampering your device's iOS.  Below is a rundown of safer options you can use for iPhone screen recording.
Apple's QuickTime Screen Recorder
Since Apple does not allow screen recorder apps, it means that the surest way of recording your iDevice screen is by using QuickTime media player that comes preinstalled in your Mac. Windows PC users can also utilize the app though Apple stopped developing the app for Windows OS citing major security concerns. You cannot by a pro key anymore for Windows OS so the only way to use QuickTime with Windows OS is to use your previously purchased pro key.
Requirements
Ensure your QuickTime is up to date
Your iPhone must be running OS X Yosemite or higher
Your Mac must be running iOS8 or higher
Procedure
Launch QuickTime on your Mac
Select New Movie Recording from the menu
Alternatively (keyboard shortcut), use this command: Option-Command-N
Step 2 or 3 launches QuickTime for video recording
To choose an alternative recording source, select the triangle next to the record button
Select your iDevice from the list provided
Start the recording – everything you do on your iDevice is replicated on the QuickTime's recording window on your Mac
Although there is a small lag, the overall recorded video looks great. To record audio, you can use you Mac's microphone or a third-party source. Some may prefer adding the audio file later. You can select your desired source of audio by selecting it from the drop-down menu.
Screen Recorder Apps Other Than QuickTime
There is a myriad of apps that work the same way as QuickTime. These apps provide additional options and tweaks for screen recording. Most of these apps allow you to edit your video without having to use other apps. You may need to connect your iDevice to your Mac using a lightening cable for screen recording to work.
Most of these apps have Windows OS versions, so it offers iPhone and iPad users a lot of flexibility. The Apps utilize the Apple's AirPlay option and Google Cast for a successful recording process. You may have to do your homework to find out the right screen recorder app for iPhone and iPad if QuickTime doesn't meet your needs.
As we continue to take advantage of third-party apps, we still hope that Apple will come up with a secured app that will allow us to record videos without having to use Mac or PCs. This will eliminate the lag that comes with use of this method. Otherwise, give QuickTime a try first (it's free) before going for expensive screen recording apps.