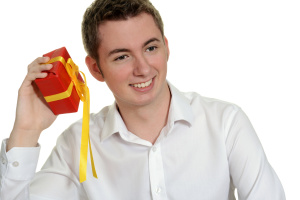 It can sometimes be hard to keep up with the latest trends and gadgets, so it's understandably difficult to find the right Christmas gifts for Teenage boys or girls.
However holiday season is not that far away, and it is a good idea to take a look at what is available sooner rather than later.
In this article, we take a look at the best gifts to give to your teenagers for Christmas 2014.
Reading is absolutely amazing, but it can often be hard to get your child to look at a book for more than two minutes.New Kindle
Luckily, there are some great pieces of technology out there that are perfect for new readers who don't like the idea of reading a real book.
A Kindle or Kindle Fire
for example will offer teenagers an easy platform for reading on, and it can also back up as a web browsing device.
Chromebook
Chromebook
are great for a variety of reasons – firstly, they are lightweight and easy to take around, which makes it a perfect gadget for use at school and at home. Secondly, Chromebooks are incredibly cheap, making them a great alternative to a standard laptop or desktop computer.
Whilst Chromebooks come with a variety of web based office apps, they are also limited for what they can do – you won't find your teenager spending hours playing video games on their Chromebook, and instead they will be limited to browsing the web and using it for studying.
Amazon Gift Card
Your child may be interested in quite a lot of different things, so it's often hard to pinpoint exactly what they want and when they want it. Whilst giving some money to your child can be a nice way to give them some spending freedom, it's easy for them to spend this money quickly on sweets, fizzy drinks or other items that won't last very long. By giving them an Amazon gift card
instead, you'll ensure they pick out an item from online that will last a long time.
Nexus 6
The Nexus 6 is not yet out, but rumors suggest the smartphone will be released by the end of the year. The great thing about the Nexus 6 is that it will be relatively cheap compared to other smartphones, but it will come with top of the line hardware, allowing your teenager to get the very most out of their mobile usage. Nearly all teenagers want a nice, blazing fast smartphone, and the Nexus 6 will be the cheapest option that doesn't cut any corners.
PS4 or Xbox One
The holiday season is always a good time to pick up a new console. If your teenager is interested in owning either the Playstation 4
and the Xbox One
, you might want to consider buying one for him or her.
Whilst these new consoles are quite expensive, a lot of deals will come around this time of year, and more games will be released over the next few years, making it a great device for years worth of entertainment.
On top of this, both the PS4 and the Xbox One can double up as a great family entertainment system.
Hopefully you'll be able to pick something your child will find worthwhile on this list for Christmas gifts for teenage boys or girls 2014.