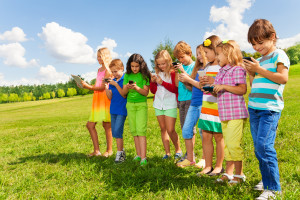 Maybe you're one of the many smartphone users that recently decided to break the stereotype and (gasp!) not buy an Android or iOS smartphone. Everyone will admit that Windows Mobile had a rocky start, but having recently upped both the performance of its devices as well as getting the attention of the most popular apps in the Microsoft Store, now they are a worthy contender. So, here are 6 cool apps for Windows Mobile that will help you get the most out of your Windows phone.
6 Cool Apps for Windows Mobile
Sure, Google Chrome has the option to store passwords and even form-fill information such as billing and shipping address. But, some of us are still concerned about privacy when it comes to private information. This nifty app is a truly secure way to store passwords, form information, and even your contacts book into one master-password-controlled safe.
This is a great official app from Microsoft that just recently hit the Store. It truly will revolutionize your life if you're an office worker or depend on written documents getting digitized. It works as a scanner for any document, using your phone camera to pick up an image, cleaning up the edges and producing a tidy, digital document in various formats.
This app will open up your device to practically every file extension that currently exists for video and audio files. That means you can play all your music, movies, TV, or other videos in any order or fashion you please. VLC has unrivaled customizability and is will allow you to do practically anything to the interface or playback.
This is the free version of the most famous photo editing software to ever exist (so much that it's become a verb). The free version, or Express, is a great way to make minor adjustments to high-quality photos from your smartphone. This is particularly great for photographers who use NFC cameras, or if you need to make a couple edits to a photo before sharing it on the internet. The app features basically Lightroom level features, such as crop, lighting, color, alignment, and noise reduction.
Never has there been, nor maybe will there ever be, a better messaging app for phones. Now the app is available for Windows Phones, having been privatized to Android and iOS for so long. Send free messages (apart from data service) to any phone number in the world, and also share pictures, videos, voice notes, and documents with this app. It's super straightforward and boasts millions of users.
Now your Windows Phone can serve as your entertainment center, ever since Netflix became available on the Windows market. Your entire Netflix library will be accessible from your phone, from the latest series to full HD movies.
Thankfully, it's now actually cool to use a Windows Phone. Microsoft is getting more and more attention from app developers these days, so expect even more and more apps to become available on the Windows market. For now, check out these 6 really cool apps for your Windows Phone and enjoy what they can offer.