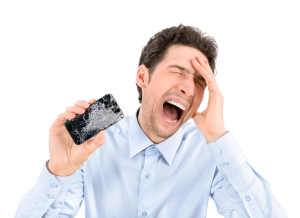 One of the most easy to break components on your smartphone is usually the display.
Despite this, costs for smartphone repair, or Samsung Galaxy screen repair in particular, is extremely expensive, especially when getting a trained professional to do the work for you.
Fortunately, there are alternative methods for getting your smartphone fixed, one of which is to take matters into your own hands and fix it yourself. Whilst it is possible to fix up your display with some tools around the house, you will need a screen, and it is best to buy certain items that have been designed specifically for screen repair.
Screen Replacement Kit
This is where the great Galaxy replacement kit comes in handy. There are a variety of different screen sizes for different models, but for this article we shall be focusing on the Galaxy S4.
The replacement kit comes with a variety of tools that are necessary for replacing a broken screen, as well as some extra bits and pieces that can make things a little easier.
Glass Screen
Firstly, a full replacement glass screen is provided in this kit – this is not the LCD digitizer, but simply the glass panel that covers the top of the display – in most instances, it will be this that breaks, and not the digitizer.
On top of the glass screen, you will be given a variety of tools that can be used multiple times for any device. This includes a variety of different screwdrivers and picks, all of which will be needed for the removal process. You'll also get some glass removal wire which helps to make the removal process as safe as possible.
Whilst the repair process is quite complicated, these tools are all you will need to get your Samsung fixed, and the kit will even come with step by step detailed instructions that will guide you through each and every process from removing the screen to adding the new one.
As a bit of an insight, these displays are not designed to be removed by the consumer, and for this reason the removal process does require all of these tools.
You will first need to pry the current display from the device – once you have done this, the glass wire will be needed to break the glue that is sticking the screen to the main body of your phone. From here you will then have to deal with a few screws and patiently remove the display from the digitizer.
After the digitizer is removed, you can take off the old, broken screen, and attach the new screen to the phone. From here, you will need to re-do all of the previous steps, but in reverse order to prepare the screen.
We would advise that you research the topic a little more before trying to remove the display – it does require a lot of time and patience to be completed without any error. However, if you are interested in fixing your smartphone display yourself, then this Samsung Galaxy screen repair is all you will need to get the job done.