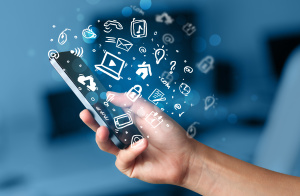 Your iTunes / iCloud account is locked to whichever particular country was chosen when first setting it up. This restricts you from downloading apps from the iStore that are not allocated to your region.
If you want to download apps to your iPhone from other countries, then all you need to do is create a second account. Your iOS devices and iTunes app allows for synching across multiple accounts, so once setup you will have hassle-free access to downloads from your country of choice.
Great for accessing those apps catering only to a localized niche or early access to something that you know is going to go big! Follow our step by step guide to walk you through this painless process nice and quickly!
Creating a new iTunes Account
Sign out of iCloud / iTunes
Navigate to the Apple Menu, then "System Preferences", find and tap "iCloud" and then tap "Sign-out". Answer the prompts asking warning you of the sign-out notice and answer whether or not you wish to keep your contacts saved whilst accessing the new account.
Create a New Account
Navigate to the Apple Menu, then "System Preferences", find and tap "iCloud" and create a new account by tapping "Create a new Apple ID". Complete the form but use a different email account to the currently one in use.
Once your details are filled out, complete the registration. Now it is time to check your email for a verification mail. Tap the link in the mail and you will be prompted to sign-in to your new account for the first time in order to complete registration.
Select Your Country Preference
Before using your new Apple ID for downloads you first need to select your locale. Open your Apple App Store and then select "Featured".
Located at the bottom of the page you will find a sign-in button, tap it and sign-in. Apple then presents you a notice informing you that this is your first use, once presented with "Review" tap it.
A list will be provided from which you can choose your country, pick one and tap "Next". Agree to the terms and conditions provided and then your will receive a prompt for billing information. You only need to put in an address. You don't need any payment information, but you will not be able to make purchases of course!
That's it!
Your account is setup and ready to use! What's even better is that it's simple enough to explain to someone in minutes when asked how to download apps to your iPhone from other countries, and even quicker to execute!
You can also alternatively carry out a change of country on an existing own account, but this causes billing complications. You can only change your country on an existing Apple ID if you hold no subscriptions to the ID itself, and no transactions pending.
It is far easier to create one, two or possibly more Apple IDs for downloading apps to your iPhone from other countries.
Are you thinking of accessing apps from another country? Which one?