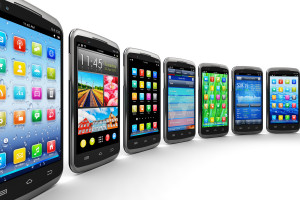 Can You Download Apps to your Android from Other Countries?
Of course you can!
Apps deemed incompatible are often simply locked from access by means of country-based restrictions. These restrictions can of course be bypassed, allowing you to run apps and view content that is not normally available to you. In-app purchases are often a tricky subject, with cross-country purchase sometimes not allowed.
Network policy restrictions can be easily circumvented by implementing VPN technologies. This is extremely useful for streaming video services that is region-locked, such as Hulu and Netflix. Take a look below at a few nifty ways of gaining access to Android apps from countries other than your own.
VPNs & Tunnels
Virtual Private Networks, VPNs, and tunnelling procedures, grant you an outwardly facing, originating internet (IP) address from outside of your country.
This gives the appearance that you are connecting from inside your locale of choice, in turn granting access to services and content normally restricted.
VPN based apps are an easy way to get around restrictive policies regulating localized content online. Here are a few of the easiest to use VPN apps around.
Hotspot Shield VPN Proxy
A great VPN with banking-grade HTTP encryption and outgoing data protection of all levels, Hotspot Shield VPN Proxy is a great free and comprehensive app that does a great job of masking your location. Reliable and trusted by many, Hotspot Shield offers the very best encryption for Android as well as many other platforms.
SecureLine VPN
SecureLine VPN is developed by award-winning cyber-security firm, Avast. This great VPN thoroughly hides you tracks and internet address using IPsec protocol encryption.
Your originating location and online activities are left private and hidden, with SecureLine VPN allowing you to choose your location from a range of countries across the world. Avast's reputation and reliability has been well-translated to SecureLine VPN, making it a fantastic choice of Android based VPN apps.
VPN One Click
VPN One Click brings simplicity to masking your country of origin. Server locations span across a range of twenty nine countries. You will be able to change your point of origin to almost anywhere in the world!
App stores, social networks, streaming media and all other forms of restricted content are unlocked when using this lightweight and easy-to-use VPN app. Bandwidth through the VPN is unlimited and there are multiple free servers to route through.
A premium subscription costs $9.99 per year and this gives you a truly massive amount of server locations to pick from. VPN One Click can be used as either a proxy service or a total VPN solution for your Android device.
App Store International Access
VPNs are not the only way to access locked content. Android developer have fortunately supplied many ingenious apps to assist downloading apps, from other countries. Alternate mobile marketplace apps are available, providing access to content that is at times country-locked elsewhere.
1Mobile Market
1Mobile Market is a highly functional alternative app store for Android that carries almost everything found on the Google Play store and manufacturer portals, but without the country restrictions in place.
It is a great resource when looking for how to download android apps from other countries. Fully searchable and low on bandwidth, 1Mobile Market should definitely be explored!
Market Enabler
Market Enabler is a fantastic app that requires that you have root access to your Android device. This being said, if you are root enabled and want access to country-locked media and services, then Market Enabler should be your first choice!
Simply clear your Google Play store's cache, download and install Market Enabler and select your fake carrier from the settings context menu. That's how you download apps to your Android from other countries easily!
Market Enabler is a great tool and a near must-have!
Download & Stream Content from Anywhere on your Android using these helpful tools. What`s your solution, feel free to share below,