Never again lose any important data from your phone with Dr Fone for Android. If you have ever lost any of your contacts, pictures, notes, or text messages, you know how upsetting it is. It seems like it is impossible to get those memories and information back and you may find yourself scrambling to find the information needed to reach someone whose number you lost.
Dr Fone for Android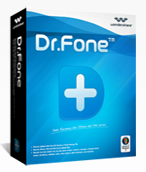 Website: Wondershare
Free Trial: Yes
Price: $49.95
Dr Fone is a program designed to help you recover information that you have previously lost on your cell phone. Accidental deletes can happen and when they do, you are left worried. This program is designed to work with Android phones.
The program is able to restore any of the following types of files from your Android phone:
1. Documents
2. Text messages
3. Pictures
4. Contacts
5. Audio
6. Video
What Phones Are Compatible
Over 2,000 different Android phones are compatible with Dr Fone. The program is able to support most Android OS versions and all rooted Samsung devices. Many name brands are covered including Samsung, LG, HTC, ZET, Motorola, Sony, and Huawei.
If you are wondering if your specific device is able to work with the program, check out the long list of compatible phones on Dr Fone's website. You will be more than likely able to find your phone on the list.
Process for Recovery
The process of recovering your files and information is extremely easy. The first thing you need to do is connect your device to the computer.
Once that is done, you can then scan or backup the device. Choose the option that best fits your needs.
Once you choose an option, you will then be able to easily recover your data.
The program's website offers a full step-by-step guide to help you synch your phone and then recover the data that you need.
One of the best things about the program is you can recover exactly what you want to recover. Once you are inside the program, you can then view and read any text messages that were deleted, view documents, preview deleted photos, and view contact details.
The program then allows you to pick and choose which files and contacts you want to import to your phone. Leave your previously deleted data deleted.
Why Should You Choose Dr Fone
Dr Fone is a great product that will help you recover any information that you have previously lost or deleted. This situation happens to many people and when it does happen, it can leave you upset.
Dr Fone is a secure service and you never have to worry about anyone being able to access your deleted information. Your personal and financial information is safe with the company as well.
Dr Fone also offers different support services to help every customer. Not only are there screen casts and step-by-step guides, the company also offers live chat and email communication.
Lastly, you should choose Dr Fone because you are able to try the product for 30 days and if you do not like it, get a full refund.
Verdict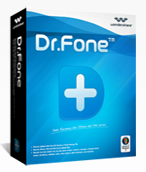 Website: Wondershare
Free Trial: Yes
Price: $49.95
This product is definitely worth a try and many customers are happy with it. Dr Fone for Android is perfect for anyone who wants to recover any information that may have been previously deleted.