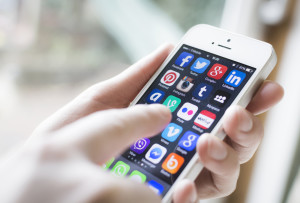 Did you know you can keep an eye on what your child does on his phone and record activity with cell phone monitoring?
Recording cell phone activity is beneficial because it allows you to see exactly what is going on and what your child is doing on their phone.
As technology continues to advance, teens are able to access more things and get on the web with no access restrictions. Monitoring their use will allow you to see exactly what they are getting themselves into so that you can better protect them. Some of the different activities you can record are below.
Features To Monitor a Cell Phone
GPS Monitoring
You can easily monitor the GPS location of where the target phone is. This will allow you to see where your child is when they say they are somewhere. This will help you determine if they were telling the truth. You can see how long they spend somewhere and you can even map off different areas that you do not want them to go. If they enter this area, an alert will be sent to your phone.
Internet Activity
You can monitor everything that your child does on his or her Internet. This will allow you to keep a good eye on what they are seeing and getting into on the Internet. There is a multitude of inappropriate websites out there and you can even block some of them, preventing the phone from going to it.
Remote Control
Some monitoring services will allow you to remotely control the phone. This is perfect in the event your child loses his or her phone. You can wipe the phone before anyone has a chance to look through it. You can also lock your child's phone through your control panel blocking them from using it.
Social Media and Instant Messaging
Cell phone monitoring allows you to look at what social networks your child is using and what they are saying on their instant messengers. This will help keep you in the loop and you will be able to determine if they are talking to someone they do not know or if they are at risk.
Most monitoring programs will allow you to view Facebook, Skype, Gtalk, and more. When looking through the messages, you can see who they are talking to, the profile of the person they are talking to, and also any videos or pictures that were sent back and forth.
Applications
There are many applications available through your child's phone that are inappropriate and should not be available to them, but they are. Some monitoring services allow you to block application and uninstall them remotely from your child's phone.
Overview
Monitoring services such as mSpy and WebWatcher are two great programs which allow you to do the above mentioned things. Monitoring your child's phone is a great way to help keep them protected as there are many dangers out there. You can easily record activity with cell phone monitoring and always be in the loop of things.