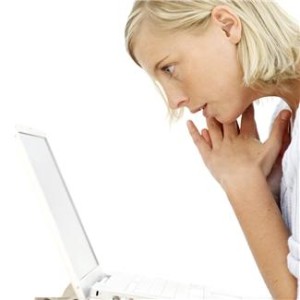 How do I find a phone number owner? Sounds like a simple question. Back in the old days one would simply pick up a phone book and look for a name and number. As the digital age ramped up, *69 offered individuals the opportunity to discover the number at the other end of a missed call.
With the introduction of caller ID as a standard feature, it is rather common for individuals to wonder about numbers they do not recognize. Who has not picked up their phones to see a call from an unrecognizable number flash across the screen? This is a pretty familiar scenario in the world today. Even the least curious of individuals among us wonder, "who called me?" or "what does the person at this number want?" How does one go about getting the answers to those questions? There are a few options to figure out just who is on the other end of the line.
Reverse Phone Number Lookup
Most people are familiar with the best way to lookup unknown phone numbers. This is simply the internet. A plethora of reverse phone number lookup sites are found throughout the pages of the world wide web. It is rather simple to input a number into these search engines and return results. The catch is that these sites most often return incomplete information. So, you may find out a number's whereabouts, but that is about all you can drill down to.
Finding out the name of the person who owns of a specific mobile number is an entirely separate task. It is nearly impossible to find out the identity of a person behind a phone number. However, there are a few quality websites out there that can return this information for a nominal fee.
Search Engines
Although search engines most often return results related to a specific reverse phone lookup site, they can sometimes be helpful in getting information about any one phone number. Simply input the number into a search engine like Google or Bing. Use this format to return the best results: three digits, dash,  three digits, dash,  four digits (i.e. 123-456-7890). Search engines will return results if you use parenthesis around the area code like this "(123)", but they often return more irrelevant results. Although search engines are not the best for locating private numbers, they provide great results for business numbers.
Google goes a step beyond returning the business phone number by also providing a link to driving directions to the address. Sometimes it also provides other information like a street-level photo and business hours as well. If all else fails, you can always call the number back. It is sometimes best to do this after business hours. That way, getting a recording that includes the business name outweighs the likelihood you will have to speak to anyone.
A final piece of advice is this. Search engines are great, but they do not beat the results of a reverse lookup site designed to find a phone number owner.