For a long time FlexiSpy had a reputation of being an expensive alternative when it comes to monitoring software.
Although you got more features for your money with FlexiSpy it is quite an interesting comparison…
FlexiSpy has listened to its customers and are now offering more subscription options.
We will compare the prices later, lets start with the features.
When comparing the features below we look at FlexiSpy Premium and mSpy Premium, to get a fair picture of the two.
FlexiSpy vs mSpy Features
The most important thing for you is that the software of your choice can monitor what you need it to monitor.
So it doesn`t really matter if FlexiSpy has 150+ features if they don`t have the features that you are looking for.
Let me give you an example. Say that your child is using the IM chat Viber with her Android phone to communicate with her friends. You want to make sure she does that in a safe way, you want to be able to monitor that. What you need to make sure is that the monitoring software that you choose is monitoring Viber and that it is compatible with an Android phone.
In this case both FlexiSpy and mSpy will be able to do that for you.
Monitor Instant Messages
If we take a closer look at instant messages IM, both mSpy and FlexiSpy will allow you to monitor:
Skype
WhatsApp
iMessage
Viber
SnapChat
FlexiSpy takes it one step further and also allow you to monitor:
Faceook Messenger
BBM
Blackberry PIN
Yahoo Messenger
Google Hangouts
Line
WeChat
Monitor Text Messages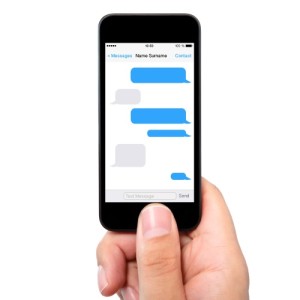 Another thing you might want to monitor is incoming and outgoing text messages. Communication via text messages is one of the most common way today to talk with our friends and family.
Both mSpy and FlexiSpy will allow you to monitor text messages. As long as they are recorded in your online account they will still be there even if they get deleted on the monitored phone.
FlexiSpy will take it a step further and allow you to delete text messages before they even reach the targeted phone. This can be a great way to keep your child from harm. You specify keyword phrases in your account, if these keywords are included in a message they will not even show on their device.
Monitor GPS Location
Both mSpy and FlexiSpy will allow you to monitor the GPS location. Most likely where your child is going, that`s where the phone will go as well. Most of us have our phone attached to us. This way you will know where your child is.
One feature that mSpy is doing a great job with is the Geo Fencing feature. With this you can set allowed and forbidden zones. So if you want your child to stay in a certain area after school for example you will get a notification if your child is leaving that safe zone. You can also see how often these zones are visited.
FlexiSpy does allow you to set a location boundary, not as advanced as the mSpy Geo fencing feature though.
Media Files Monitored
Another thing to keep an eye on are media files, pictures, videos and audio sent and received. Today pictures are exchanged and you want to make sure that the wrong pictures are not getting into the wrong hands…
Both FlexiSpy and mSpy will allow you to monitor images and video files. FlexiSpy will also allow you to monitor audio files.
Monitor Internet Use
Today our smartphones are like small computers and the internet are used for both good and bad. With both monitoring programs you can monitor the browsing history and see the websites that are bookmarked.
mSpy will take it a step further and allow you to filter the online content, even block inappropriate websites. This will allow you to keep your child safe from unwanted websites.
It all boils down to what features YOU need, what you want the program to monitor for you.
There are more features that both these programs offer. You can read our, in-dept reviews of the programs here:
mSpy vs FlexiSpy a Price Comparison
Like I said in the beginning of the article FlexiSpy has been seen as expensive on the monitoring software market. But with the new pricing structure there is really not that big of a difference between mSpy and FlexiSpy.
To get similar features and to compare the most comparable products, we need to compare FlexiSpy Premium and mSpy Premium. I will add in the two other options that both companies offer. FlexiSpy has a more advanced product, their Extreme option. mSpy offers a basic option as well.
| | | | | |
| --- | --- | --- | --- | --- |
| | FlexiSpy Premium | mSpy Premium | mSpy Basic | FlexiSpy Extreme |
| 1 month | $68 | $69.99 | $39.99 | N/A |
| 3 months | $99 | $119.99 | $59.99 | $199 |
| 6 months | N/A | $149.99 | N/A | N/A |
| 12 months | $149 | $199.99 | N/A | $349 |
mSpy basic does not include monitoring instant message chats like WhatsApp and other IM services. It does not include the Geo fencing, website blocking and more.
FlexiSpy Extreme allows you to also use a password cracker, listen to and record phone calls, control mic and camera and more.
So which program will you go with? Does FlexiSpy or mSpy offer the features that you need?