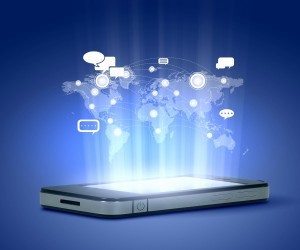 Device lockups, lag, freezing and many other unnecessary delays are often nothing more than running out of memory. Your device's memory is used constantly and when it begins to fill up things begin to slow down.
Applications running in the background use up memory, as do processes that were not properly ended. This can occur as the result of poor programming, as well as allowing unnecessary apps to continue functioning when not needed.
The simplest way to clear your memory is to restart your device, however this is time-consuming. There are better and quicker ways to clear your memory and in turn breathe new life into your device. Here are the ways that we find most effective of clearing device memory with minimal delay and effort.
Shortcut to Clearing Device Memory
Carry out these simple steps and you will be presented with your iPad, iPod Touch or iPhone home screen and a clean slate of memory, equivalent to a device restart.
Press and hold your "Power" button
When presented with the "slide to power off" option, press and hold your "Home" button
After holding for a few seconds, one will observe the device having navigated to the home screen, your RAM is now clear
Clear your Memory with an App
If you are looking for an app to intelligently carry out pretty much the same job, then take a look below at our recommendation of the top 3 apps for clearing out device memory on an iOS phone or tablet.
MemoryKeeper
MemoryKeeper is an extremely popular memory manager for iOS, available at no cost. It has both manual cleaning and automatic silent operation modes. Should you run it in silent mode, one reaps the benefits of having your memory cleaned automatically in the background, allowing you to operate for longer without needing a device restart. MemoryKeeper cleans quickly and flawlessly, granting some of the best performance boost benefits around. As a standalone memory management tool, it is most definitely the best.
Memory & Disk Scanner Pro – Check System Information
This fantastic free app runs in the background, monitoring your memory, temporary files and other junk files, clearing out and allocating resources as it sees best. It is well worth a try as many users report fantastic results, granting performance far superior to that of the default system resource allocation. Although even as a tool to clear out junk files and memory on demand, Memory & Disk Scanner Pro works great. Detailed statistics and reporting is available for all facets of your device, from disk to CPU. Best of all, these innovative functions are provided at absolutely no cost, with no premium purchase being necessary to unlock any additional features.
Checker – Memory & Disk Space System Checker
Checker – Memory & Disk Space System Checker is a free application that allows you to view and clear your disk space and memory. You simply run the app and hit clean, and it will free up any available resources. It is a simple, straight-to-the-point app that gets the job done. One is presented with a visual layout of resources prior to scanning, and after cleaning one can scan again to gauge the amount of resources gained. Be sure to check this out if you are looking for an app that cleans on demand, and does its job well!