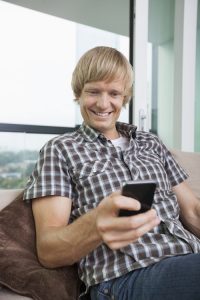 Just bought an iPhone? Welcome to the iOS world! When you're done exploring the simple interface of your iPhone you're probably wondering, what next? The answer is: go to the App Store. Once you're in the App Store, you'll find an enormous number of apps that suit every kind of need (although, some of them aren't that good to be honest). Don't worry though; we're here to tell you which apps are best suited for a first-time iPhone user.
Free Apps to Download When You First Get an iPhone
Social Media Essentials
For most mobile users, having social media apps on their smartphone is a necessity and the iPhone is no different. Facebook, Instagram, Twitter, and Snapchat are the 4 biggest social media apps right now so downloading these would make a great addition to your list of apps. You've probably heard of these apps before but they're not automatically installed on your iPhone so it'd be a good idea to go to the App Store and download them.
Alto
Not satisfied with the Mail app your iPhone comes with? Then download Alto. It's a lot more than just your typical Mail app since it has impressive organizational features such as Cards and Stacks which highlight your most important content. What's even better is that you can have all your e-mail addresses logged in the app. That means you can access your Gmail, Yahoo Mail, Outlook, iCloud, and more through the app. Sweet, right?
Snapguide
Tired of Googling "How to…" guides? Snapguide fixes that for you. This app is a simple, beautiful way to share and create how-to guides. Whether it's a tried and tested cooking recipe or handy DIY projects, Snapguide has you covered. You can even share your own guide or life hack if you feel like it!
Quik
One of the best things about having an iPhone is the awesome camera! Taking great photos and video clips has never been easier. Enter Quik! This free video editing app compiles your favorite photos and video clips to create a magical video which you can edit by adding texts, filters, music, and more!  It's simple, easy to use, and free. What's not to love?
VSCO
Since we're in the topic of photo editing, we think it's important to add VSCO to the list of apps that your new iPhone needs. You can shoot and edit your photos with a ton of filters. Not only that but it has advanced camera controls to capture the perfect photo. Sharing your photos with the VSCO community is what makes the app so great and discovering other people's photos is just as amazing!
7-Minute Workout App
This app is for the fitness buffs out there or for people who just want to stay in shape. The 7-minute Workout App removes the need for a personal trainer because it lets you become your own! The app only requires 7 minutes of your time to complete a full-body workout which makes it perfect for people who are always on the go.
Your Phone, Your Apps
These are just a few apps that we think any new iPhone user will enjoy. Of course, at the end of the day it's your phone and the best part of having an iPhone is downloading apps that best suit your lifestyle. We hope you liked our app recommendations and once again, welcome to the iOS world!