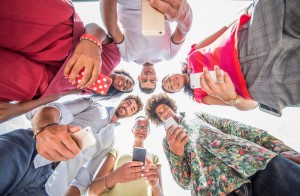 You may be an adult but who says you can't have fun with toys? Especially now since technology is advancing at a rapid rate, it's not surprising to see some crazy, fun-filled toys!
What's even crazier is that you can control these toys with your iPhone! In this article we'll be sharing with you some innovative, fun toys that you can control with your smartphone to bring out the kid in you once again.
4 Fun Smartphone Controlled Toys To Play With
1. Moskito
Introducing Moskito – a plane that you can control with your smartphone! It's sleek but most importantly, it's durable. Expect a lot of crashing with any toy plane you control so Moskito does a great job of addressing this by making it crash resistant and made with material to withstand impact.
There are two options when it comes to controlling the plane – tilt or joystick.  The joystick comes with the product and you simply place it on your mobile device for easy control. The app on your phone will be considered your co-pilot and be a helpful tool when controlling the plane. At its best, the Moskito as an awesome piece of hardware to play with!
2. Rover 2.0 Spy Tank
The Rover 2.0 Spy Tank sure is a blast! This toy vehicle is controlled via your smartphone and has a bunch of features that give you a whole lot of fun.
It has built-in night vision imaging (to sneak up on your friends at night for a prank) and has the ability to record video. With the amount of things you can do with the Rover 2.0, you'll be creating fun memories in no time.
3. Sphero 2.0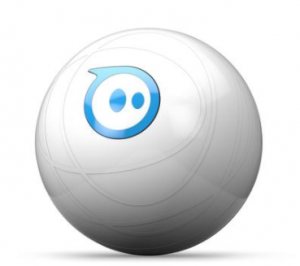 Never has a rolling ball been this epic! Sphero 2.0 is at its core, a ball. Although, it's not just any ball! You can remote control the Sphero using your smartphone and what's awesome about this is that other companies have developed software just for it!
That means there are games out there that you and your friends will surely enjoy. For the creative types, you can even set up wild courses that the Sphero can navigate through. A ball of fun, indeed!
4. Powerup 3.0 Paper Plane Conversion Kit
This piece of hardware is for all those who grew up making a ton of paper planes! The Powerup 3.0 is a conversion kit that lets your paper plane fly longer and farther with the help of its smart module. What's great is that it's just as simple as making a paper plane!
All you need to do is fold one like you regularly do or follow the templates that comes with the kit and attach the smart module for blast off!
What a time to be alive, huh? All these toys prove that dreams do come true even for us adults! It just goes to show how far we've come in terms of technology and what's even more amazing is that we're just getting started. Time to play!