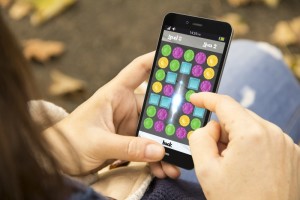 As we move into 2016 more and more new, innovative technologies are growing ever-closer on the horizon. Smartphones are set to be more powerful than ever, with integrated 4K and virtual reality capabilities.
The software that will utilize this is still to be announced. In terms of applications supported most smartphones, there are a lot of great new games coming up in 2016 that simply cannot be missed.
Here we take a look at a few of the hottest titles soon to be available in 2016.
4 Game Apps to Look for In 2016
1. Pokémon GO
Pokémon has seen countless incarnations, with thousands of fans over the years still demanding more! 2016 will see the release of Pokémon GO for iOS and Android. Pokémon GO will use your GPS location in a similar way to Ingress, determining the area of the world that you are in by your real life coordinates.
Transforming Pokémon into an alternate reality game is sure to bring avid fans many more hours of fun, with Pokémon GO even set to launch with a separate Blue-tooth enabled accessary named Pokémon GO Plus.
This allows users to continue their Poké-progress without taking their smartphones out. Pokémon GO may bring new life to the trading and battling of virtual monsters, but this time in your own neighborhood and around the world.
2. The Room 3 Android
The Room 1 & 2 were two of the most popular, innovative puzzle games ever to hit iOS and Android. The Room 3 is set to build upon this success, expanding the addictive puzzler greatly. The Room 3 continues on the story from the second incarnation expanding this engrossing mystery games in terms of both story and landscape.
It has received great praise and is truly one of the most unique physical puzzle, mystery adventure games ever made. Benefitting from over twenty months of development, The Room 3 for Android is set to launch early in January 2016 and will eventually bring the much anticipated gameplay across from its current Apple platform.
3. Miitomo
Miitomo is the first smartphone app ever made by gaming giant Nintendo, and it is scheduled for release mid-way through 2016. Miitomo is going to be a free-to-play app that allows for the creation of an avatar, known as a Mii. Your Mii will then be used to socialize with other digitalized players.
Nintendo is rather quiet regarding what will be made available in game, however knowing Nintendo, Miitomo is most likely going to be a unique addition to the mobile gaming market. They did however make public that they plan to release a total of five smart device applications by the end of March 2017, it will be interesting to see what they bring to mobile computing.
4. Tumblestone
Tumblestone is a highly anticipated, competitive multiplayer match-3 game. Local player with bots is supported, as is local multiplayer, story mode, online multiplayer and arcade modes. A leader-board and hundreds of challenges are available, as well as extensive character customization.
This game carries far more depth than your average match-3 variant, and is an extremely intelligently designed game that is sure to grant hours of fun. Tumblestone is claiming to reinvent the genre and we certainly hope it will come its release in the first quarter of 2016.
What game apps are you looking forward to 2016?