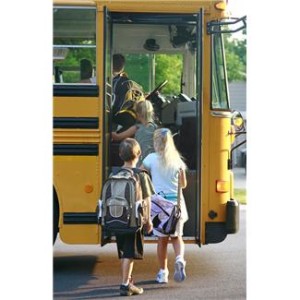 Would you like to get GPS restricted area alerts? When your child reaches a certain age, he or she will want to go out and have fun. This means going to friend's houses and also going to the movies and shopping. If your child is not at an age where they can go out shopping or to friend's houses alone, you may give them a cell phone to help you keep an eye on them when they are walking to and from school or the bus stop.
There are programs out there that will allow you to monitor your child's location through a GPS tracker. When accessing the GPS tracker, you will be able to see where your child is at all times. The tracker will tell you what their location is and it updates as they change locations. This will help you always know exactly where they are in case a problem ever does arise.
It is a scary world out there and your child could become lost or scared when they are walking. A GPS program will allow you to help them if they are ever in an emergency situation as well. You can guide them or even direct emergency crews to where they are.
Different Programs for GPS Detection
Wouldn't it be ideal if there was a program that would warn you through GPS restricted area alerts? There are programs like this and they are extremely useful.
One program, MobiStealth will give you a real time update of where your child is, even when the GPS is not working. The GPS may not work in an instance where your child has entered a building. This program will still allow you to see where they are at all times and in real time.
StealthGenie – no longer on the market –  is another program that is worth a good look at. This program allows you to mark off restricted areas. When your child enters the restricted area, a signal is sent to your to notify you. The program also allows you to choose how you want to receive the instant alerts. You have the choice of receiving it via email or text message.
Other programs such as mSpy, Spyera, and SpyBubble allow you to view the location of the target phone and each program updates the phone's location with real time data. Some of the programs also allow you to see where the phone has been and you can track the GPS log.
Keeping an eye on your children is beneficial for you to help you keep track of them and it also is beneficial to them because you can help better keep them protected. GPS restricted area alerts allow you to define where you do not want your child to go. These areas can be known problems or maybe you simply do not think they need to travel that route because a dangerous road line the sidewalk. No matter the reason for needing the alert, it will help you keep your children better protected. Get GPS restricted area alerts to keep your child safe.