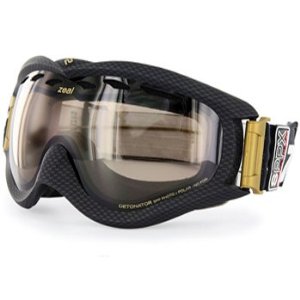 Wouldn`t it be convienient if you got a notice telling you got a text, showing right in your goggles. Do you think it sounds like SciFi think again…
Zeal Optics Z3 Live Snow Goggles has made it possible to not only see when you get texts but you will also see your speed and location when skiing down the slopes. The data will be displayed in a small screen in your goggles perfect for the skiier or snowboarder how wants to stay on top of things.
The goggles comes with lots of cool features the user can view their location they can also see the distance travelled and altitude. If you are in to doing tricks the goggles will also record speed and jump analytics they even record your air time…
When you pair the goggles up with your smartphone you can check text messages but also view incoming calls and sync it with your music playlist all this can be controlled with your wireless remote.
This is all due to prism technology your thumbnail screen appears as a 14 inch screen showing about 5 feet away.

Awesome glasses you can check them out here ;