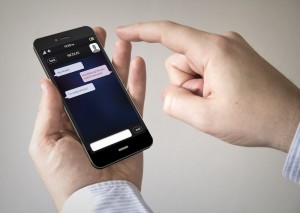 For both Google and Apple users, each tech company has their own messenger app. We have Allo for Google and iMessage for Apple. The decision of both tech giants to create their own messenger app was inevitable and it was only a matter of time until we, the public, had access to it.
You could say it's part of the evolution of technology. Now the important question is, which messenger app is better? Like most things, it really boils down to a matter of opinion. For example, some features of iMessage may be more appealing to a user compared to Allo simply because of how it looks. So instead of asking which messenger app is better, we're going to be showing you the different available features of each messenger app and what we think of it.
Google Allo Compared to Apple's iMessage
The Similarities
Besides giving you the ability to send private messages between other people, both apps have the feature of creating group chats. So you can create a thread for your family at home or your team in the office. They also allow you to send files through the app such as photos, videos, and music for easy sharing. If you're familiar with messaging apps then you'll notice these are pretty much standard features in any messaging app.
That's true but there are still a few distinct features that separate Allo from iMessage. Examples of these are that iMessage has handwriting support and the option to disable the read receipts feature (for those who don't like the pressure of having to reply right away). Other than that iMessage has end-to-end encryption, making your conversations private and secure. Allo doesn't have this feature.
SMS Support
One of the biggest differences the two messenger apps have from one another is SMS Support. iMessage has built-in SMS support which means you can send text messages to another user without being connected to the internet. Allo does not have this which means that to send messages using the app, you need an internet connection. This in itself is a huge disadvantage for Allo users because to send a text message, you need to use an entirely different app. With iMessage however, SMS is integrated into the app so if you don't have an internet connection, it's still possible to send messages. In this aspect, iMessage wins.
Desktop Version
Talking about integration, iMessage also has a desktop version for Apple Mac users. This enables a person to send an iMessage using their iPhone to another person who's using a desktop. Of course, you need an internet connection to do this because sending an SMS to a desktop is unheard of! If that ever becomes a reality, you know where the idea came from *wink*. Anyways, this feature is not available to Allo users and it'd be great if they had a web version of the app at the very least. It's not that much of a problem though because there's not much of a need to message a desktop user but having the option to do so is nice in itself.
In the End
As we said earlier, it really boils down to preference when deciding which messaging app is better. However, we would have to say that iMessage is more technically advanced due to the features available such as SMS support and messaging available for desktop. That doesn't mean users won't enjoy Allo though! But if we're really talking about the best messaging app, these two aren't part of the list. So if you're looking for a great messaging app you can try out Whatsapp or Viber! Hope this gave you some insight into Google Allo and Apple's iMessage. Ciao!