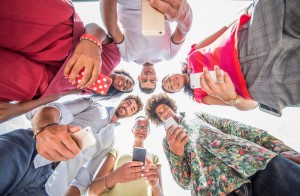 Google Pixel is here. You want it to function at its ultimatum. Here are some tips on how to take advantage of the Alphabet Google Pixel smartphone.
Wi- Fi taking an upper- hand whenever possible
This detects high- quality Wi- Fi networks and automatically connects, to reduce the burden on existing data network.
In addition it has VPN service, to monitor and prevent personal data from leaking.
Settings > Wi- Fi > > Toggle "Use open Wi- Fi automatically" on
Live Wallpapers react to your phone's energy
Live Wallpapers will adapt to your phone battery's condition to ensure that it does not affect the functions at crucial moments.
There are options to choose wallpapers that picturize the local weather conditions or ones that change automatically every 24 hours.
Maintain 4K quality in videos
You can save your videos at 4K resolution without any quality loss. This is applicable to your photos.
Camera > Swipe left on screen to view the various modes such as "Slow Motion", "Panorama", etc.
Camera > Settings > Select "UHD 4K" under "Back Camera Video Resolution"
Let volume buttons be multi- functional as well
Camera > Settings > Select "Volume key action" to assign an action to it such as "Shutter"
This will release the shutter when pressed.
GIF'ate!
Hold the Camera click button down to take Burst shots. This will automatically create GIF images.
Set up Google Photos
Even after the initial setup, you still have to set up Google Photos Otherwise, your entire collection may be lost.
Fingerprint Sensor senses more than just security
In addition to being used as a scanner, this sensor can also be used as a touchpad. Swiping downward would bring the Notification bar in sight.
Settings > Moves > Toggle "Swipe for Notifications" on
Pixel shortcuts to efficiency
Double- pressing the Power button activates the Camera.
Similarly twisting the phone switches between the Front and the Rear
Settings > Moves holds the command for these settings
Feel the 3D touch here too
Experiment with the apps by holding onto the app icon and a list of quick options appearing.
For e.g. Google Play > Hold app to see "Recent Activity", "My Library", "I'm Feeling Lucky", etc.
Locating your phone
Settings > Accounts > Setup your account if not completed already
Toggle "Location" on
Enter com/devicemanager in Chrome addressbar
Log onto your account
The site will display the last known location of your phone.
Reduce the strain of blue light on your eyes
Settings > Display > Night Light > Toggle "Night Light" on
This will tint your screen red at sunset depending on your geographic location. This is expected to help you sleep better.
A more realistic Assistant
Hold the Home button to launch Google Now > > Settings
This is where you can customize your news sources, your calendar sources and other personal choices of apps to ensure that it truly assists you.
Pixel is a power source!
Using a USB- C to Type- A adapter (provided in the original package), you can charge another electronic device.