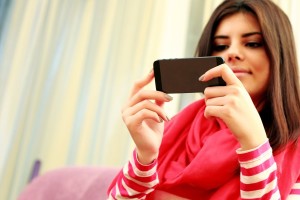 Have you imagined reading your favorite novel like a love letter on your phone? You might be getting something close to that. A husband-and-wife team Parag Chordia and Prerna Gupta have come up with an interesting app like this with their new startup Telepathic and this app is called Hooked.
Hooked – Love for Reading
As a result of their love for reading, they admitted how boring it can be when stories are too long, hence their creation of this app to unfold stories through back-and-forth text-message-like conversations. This promises to make ready snappy, spooky and fun.
The startup Telepathic has also announced that it has raised over $1.2 million in a few funding, bringing its total funds to $1.9 million. 500 startups, Greylock, Foundation Capital, a syndicate assembled by Gil Penchina, Rivet Ventures, Hired founder Doug Feirstein, BranchOut founder Rick Marini, Zynda co-founder Justin Waldron, MightyText CEO Maneesh Arora and author Eric Ries are among the many individuals and organizations who invested their resources into this startup.
Khush
The couples sold their last startup, Khush, to Smule, a music app-maker. They left Smule in 2013 and spent some time traveling and working on a trilogy of science fiction/fantasy novels. As a result of this, they started researching the publishing industry and this made think about the opportunity to do something new – Hooked.
Parag Chordia likened their vision for Telepathic to what they did at startup Khush and Smule, taking an existing form of art (like music) and then redesigning how it fits into people's lives. Gupta stated they don't think fiction is dying, but they do believe there are ways to improve the way it's presently presented and produced.
Hooked, What Is It?
So with Hooked, they are creating short stories that take the form of text message conversation. Instead of flipping from page to page, you tap the screen to display the next message. The app offers a limited number of stories but provides more at a fee.
Chordia suggested this how Hooked presents a couple of advantages over a normal book or e-book. Readers don't experience blocks of texts that don't have a natural feel on your phone. It is easier to understand stories in small bites, especially when you are walking on the street or waiting in line. The stories are meant to keep you hooked up to them.
She spoke of how she read a story called "Unknown" and admitted even though she didn't think it was a great piece of literature, the mystery of the story grabbed her that she kept hitting the "Next" button till she finished it.
"Every line has to either advance the story or advance the relationships", he stated. "Every message is a cliffhanger", he added.
He also stressed on the fact that the company is taking an experimental and agile approached both within Hooked and perhaps with new apps.
The hooked app is currently available on the Apple App store. You can pay $3.99 for a weekly subscription, $7.99 for a monthly subscription and $3.99 for a yearly subscription. You get unlimited access to the full story catalog and premium content.