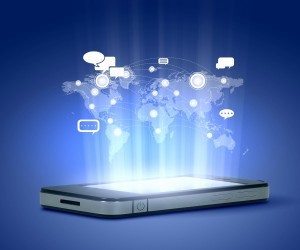 Ever imagined losing all the data on your smartphone? Many never figure it out until the phone gets lost. However, there are so many other things that can cause loss of your phone data. The phone could get stolen, lost, of get an irreplaceable crack on the screen. If any of these befalls you, the chances are you will lose all the data on the phone.
Fortunately, if you have gone the Apple way, backing up your data is very easy. Well, do not just back up contacts, make sure to include the photos, projects, videos, details, downloads and everything else you might loose in case the phone gets lost.
To backup your iPhone, you can either use iCloud services or iTune sounds.
How to Backup iPhone
1. Backing iPhone using iCloud services
iCloud is an online backup service by Apple to help its clients store their most important information. Such as bookmarks, contacts, reminders, documents, photos, videos, and music among others. Apple clients can back up their iPhones data to a tune of 5GB. If you exceed the limit, additional space is provided based on the package you have bought.
How to backup iPhone on iCloud:
Connect your iPhone to a Wi-Fi Internet.
Go to the settings and select iCloud from the drop down menu.
Check for iCloud backup and ensure it is turned on.
Click Back-Up-Now to initiate the process and ensure the iPhone remains connected to the Wi-Fi until backing up is complete.
Even after getting the message backup Complete notification, it is crucial to confirm that all the files have been copied.
Use the following procedure;
Setting – iCloud – Storage – Manage storage – Select iPhone.
All the files will appear with details such as size, type, and date of backup.
2. Backing up iPhone using iTunes
iTunes is a mobile device management app by App that contains media library and media player. The role of the app is helping Apple users download, play, and organize video and audio data on a computer or laptop through USB cables. When Apple started the service, it became a great method for saving data on a laptop or computer.
How to backup iPhone on iTunes:
On your iPhone, open iTunes and then plug the phone into the computer using a USB extension cable.
Select your iPhone in iTunes. If it does not appear there, follow the pop up what to do that gives several steps to get your phone on the iTunes.
To save information, you have to do it manually by encrypting some information. For example, to save data on Health and Exercises, select a box referred to as encrypt (device) backup and establish and create a unique password that will be required when retrieving the data. Remember that it is still possible to backup unencrypted data by simply ignoring the encryption process.
If you completed successfully, it is now possible to check the backups on iTunes; Preferences You should b able to see the device name together with all the data you saved including the size, date, and type.
How to backup iPhone, which rout are you going?