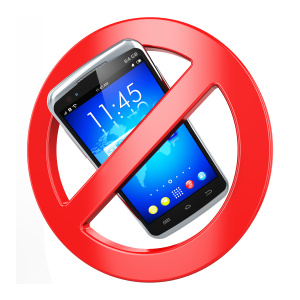 Receiving unwanted calls can be a nuisance, so if you're wondering how to block calls on Android, keep reading – we have listed the best ways you can go about blocking callers so that you can have peace of mind throughout the day.
Fortunately, most Android phones nowadays come pre-installed with contact rejection features, and these can be used to block out texts and calls from any number you choose to block.
Below, we will be explaining how to find out if you have pre-installed blocking tools, and sharing how to use them.
For Those With Tools Installed on their Phone
If you own a device such as a Galaxy from Samsung, an HTC smartphone, an Xperia smartphone, or an LG smartphone, then you will have access to tools on your phone that can block calls automatically.
Many other manufacturers also provide call blocking, but there is no guarantee that your smartphone will if it is not on this list. To block calls, you must navigate through the settings menu to find the call rejection menu.
Depending on your device, the names and locations of all of these menus may be slightly different, but the path you will want to follow will be something like this.
Phone app>call settings>call rejection>auto reject.
Once you are on the auto reject menu, you will be able to specify what numbers you would like to reject.
When this number calls you, your phone will immediately reject it so that you do not need to do this yourself.
This method is great because it is easy to set up, and there's no limit to the amount of numbers you can block, however if you do not have call blocking on your Android phone, there are alternatives.
Download an App
There are many apps in the Google Play store that can be used to block calls from unknown numbers or harassing callers.
One of the apps we suggest is Mr. Number-Block. With this app, you will easily be able to import your message and phone logs and pick out any numbers that have contacted you in the past.
To be able to block a number, you will need to have that number in your call or text log. Unlike the default block settings found within most Android phones, Mr. Number-Block can also be used to block text messages, so you can keep harassment from cold callers and spam marketing campaigns to an absolute minimum.
The great thing about Nr.Number Block is that it is also free to download and use, and it's sleek interface makes it very easy to get a hang of.
Whilst Nr.Number Block is free, you will only be given 20 free number blocks, and after this limit has been reached, you will need to purchase tokens to block more numbers in the future.
Hopefully this article has helped you to learn how to block calls on Android – surprisingly, it is quite easily, and once set up, the block functions are reliable and will stop cold callers, telemarketers and other blocked callers from getting in touch.