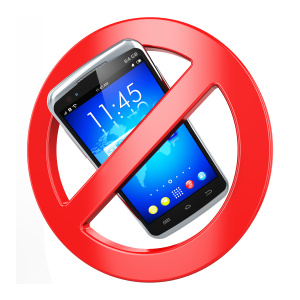 If someone is harassing you via SMS, whether it's through threatening messages or simply just spam, you may be wondering how to block incoming text messages from that number so that it doesn't happen again.
Fortunately, there are a few methods you can use to block certain messages or numbers for good. We'll be going over a couple of the best methods you can use below.
Using Software Features
A lot of smartphones now come with built-in functionality to block spam numbers from calling or texting you. In most cases, these features won't truly block these messages, but will instead delete them as soon as they are received, or in the case of a call, hang up before it has a chance to ring.
You won't be notified when you receive messages or calls from spam numbers, so it works just as well as any other method listed.
On most devices, especially Android phones, you can block unwanted numbers by long pressing on the number in your SMS app.
A pop-up box should appear with a variety of options, one of which will allow you to add the number to spam numbers. Any spam numbers will not be able to get their future messages through to you.
Use an App
Alternatively, you could download an app from the app store that can deal with blocking numbers for you.
There are plenty of apps out there, so if you cannot find blocking features on your phone already, you can search for 'SMS blocking' apps in the Google Play store or in the app store. These apps act similarly to the software blocking features sometimes found pre-installed on smartphones.
Via Your Network Carrier
A lot of network carriers now have online control panels that customers can use to access their information, pay bills and manage other things related to their mobile plan. A wide range of network carriers now provide tools for the customers to use, one of which is usually a call blocking tool.
With call blocking, you will be able to list numbers you would like to block and this will prevent them from sending your text messages or calls. In some cases, you can block out spam numbers completely so that you do not receive any future spam from numbers you have not yet blocked.
Whilst most mobile networks like T-mobile and AT&T do have number blocking tools, some networks do not, so you may need to revert to using any of the above two methods instead. Alternatively, if it is a spam number, you could contact your network provider directly and ask them to put the number on a block list so that it can no longer harass their customers.
Hopefully using one of these methods will help you to block out any numbers that may be causing you trouble. With the combination of these three methods, you are bound to find a way to block out harassers and spammers for good. You may be surprised to learn about how to block incoming text messages, considering it is actually quite simple to do.