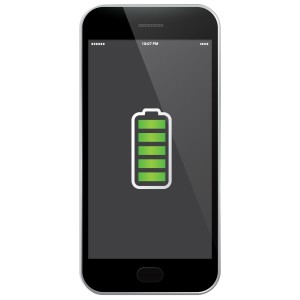 Smartphone battery power management has become a very common first world problem of late, with devices running out of power within a very short time, especially when you need to charge them very urgently. Tapping power from your laptop's battery or travel charger will charge up your smartphone, but it will take a while. There are a few tips to you can use to charge your smartphone faster when you need it the most.
Don't touch your phone
The screen is the biggest drainer on every smartphone. Asides that, other components also drain the battery as the phone is being used. Avoid the urge to use your phone when charging it, because the more you wake your phone, the faster it's battery will drain. Clear running applications and leave it to charge.
Get the right charger
Although all Android phone's use a micro USB charger, not all micro USB chargers provide the same power. Likewise, 3rd party iOS chargers may not deliver the right amount of power to charge an iOS device quickly. Charging your smartphone with a laptop is not the best way to charge your phone quickly. Wall chargers that come packaged with your phone have an optimal output strong enough to charge your smartphone charger quickly.
Modern phones such as the Galaxy S7, Moto X, Google Nexus 6, Galaxy Note 4, LG G4 and HTC M9 support Qualcomm's fast charging feature, which delivers an amazing 15 watts, as compared to 2.5 watts and 4.5 watts from USB 2.0 and 3.0 ports respectively. Make sure you buy a charger with fast charging and have a phone which supports Qualcomm's power system. Avoid buying substandard chargers, they have a tendency to set things ablaze.
Airplane Mode/Switch off
We first talked about not using your phone during charging, which is necessary if you want to miss an important notification. The fastest way to charge your phone faster is to switch to Airplane mode. Doing this turns off your cellular, Bluetooth, radio, WiFi and other wireless connections that sneakily consume your power in the background. Turning off your phone does an extra work by stopping all application processes the processor runs, thereby reducing your phone's capabilities to the barest minimum.
A portable USB charger could help
Not all portable power banks make your phone charge faster, except for the ones with fast charging, but they help to solve the problem of having a low battery at somewhere you can't readily charge your device using a wall charger. With one of these, you can charge your phone on the go, as long as there is enough power.
We don't recommend these tips to be used on a daily basis. They are for you to get some extra juice for your smartphone when time becomes critical. Your battery will last longer when it charges slowly and steadily than just pumping it with so much power every time it needs to be charged.