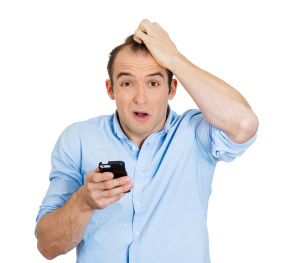 It may seem like deleting texts on your smartphone is a simple enough task but you'd be surprised at the importance of it and how some people overlook this feature. In this article, we'll be going through how to efficiently delete messages and threads on Android.
Another feature often overlooked is retrieving texts. It's usually a topic that most people tend to neglect – until it's too late. The world isn't a kind place (depending on how you look at it) and sometimes through our own stupidity we delete important messages that are vital to humanity's survival (not really but you get the point). So how exactly do you fix that? We'll get to that.
How to Delete and Retrieve Texts on Android
Deleting
Let's head to the Messages app. Depending on whether you want to delete a single message or an entire thread, you'll need to do different actions although they're very similar to each other. To delete an entire thread simply tap and hold the thread until a menu pops up and select Delete. Tap OK to confirm the deletion.
To delete a single message, view the thread then tap and hold the message you wish to delete. When the menu pops up, select delete and tap OK to confirm. Simple enough, right? Now if you want to delete all message threads at once, tap the More menu on the top right portion of your phone's screen. Tap the Delete all threads and tap OK to confirm.
Retrieving
So you deleted your messages then moments later you realize you've made a grave mistake. What do you do? Download an app that retrieves your messages for you! MobiKin Doctor for Android is probably your best bet because it's free and fairly simple. What's also great about this is that it's flexible when it comes to the model of your phone since a large range of phones are compatible with the app such as Samsung, Motorola, Sony, and LG to name a few.
First thing you need to do is to download the software. You can download MobiKin Doctor here. Once you're done with that, connect your phone to the computer and make sure it's detected. Launch the program to view the interface and wait until it recognizes your phone. It's important to have USB debugging enabled on your phone and to know how to do that click here.
Next step is to scan for files. Click Messages and then Next to proceed to scanning. Once this is finished, you'll be able to preview all your messages and select which ones you need to recover. When you've got that decided, click Recover to get those vital messages back!
Safe and Sound
There you have it folks! You've learned how to not only delete messages but retrieve them as well and because of that you'll be able to ensure humanity's survival (still not really but you get the point). We hope this was useful and if it was be sure to tell your friends about it by sharing!