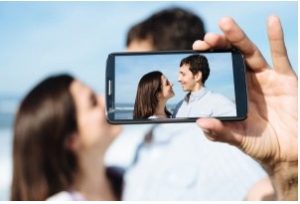 Every year, we welcome a new age of technology that brings us gadgets, innovations, and products that seemed impossible to create a decade ago. Smartphones can now detect your face as data and use that data to unlock your phone and the same goes for your fingerprints.
It truly is an incredible time where the future just continues to look brighter and brighter for the tech world. That being said, dangers are also on the rise and we're sure you've heard about them. People's smartphones and bank accounts get hacked, computers are riddled with viruses –you get the gist.
The question you're now asking is, how can I protect myself against those who would use technology for the wrong reasons?
There are many answers to that question but for now, we'll be giving you one. That's disabling the camera of your smartphone! You may think it's an absurd idea but hear us out!
Why disable your smartphone's camera?
As we said above, there are many dangers in today's tech world and you can never be too safe because the dangers of hackers spying on you via your smartphone are real! We don't mean to scare you but it's real and it's happening. Now, we're not saying that if you don't do this you'll automatically be subject to hackers and the like but as they say –better be safe than sorry!
How to disable the camera of your smartphone
Now that we've established why disabling the camera of your smartphone is a safe thing to do, let's explore how to do it.
Go to the Play Store and download the Cameraless Install this app on your smartphone.
Launch the app.
Once you launch it, you'll be in the main menu. You'll see "Camera Manager Off". Tap it to turn it "On".
Activate the app as a device administrator.
You'll see the option "Disable camera". Tick the option to enable it.
Test if it works by opening the camera of your smartphone. If it works, the app will give you a notice that your smartphone's camera is disabled.
There you go! You've disabled the camera of your smartphone. By using this method, it's easy to make sure no one else but you can access your camera. The app disables the camera from third-party apps as well so if you want to use the camera again, simply open Cameraless and enable your smartphone's camera. Easy, right?
Be safe!
There you have it, folks! You can rest easy knowing that the camera of your smartphone is off limits to anyone else but you and the best thing is, you don't even have to permanently disable it! You can still take pictures whenever and wherever you like thanks to the easy to use a feature of the Cameraless app.
If you have family or friends that you think could use the information we gave you, be sure to share the article with them so they know how to keep prying eyes off their smartphone's camera!